Cotton Rohrscheib
Joined

Location

Conway, Arkansas
Profile Images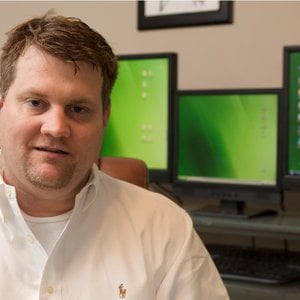 User Bio
Full-blown ADHD who occasionally throws balls into the ceiling fan & microwaves things to see what will happen. Oh yeah, I do the whole Social Media thing too.
Professional Bio:
Cotton Rohrscheib has been active in the web development community for over a decade and been involved in a wide range of projects for clients ranging from Small Business, Non-Profit, Fortune 500, and Celebrities. In addition to his role as lead developer on hundreds of projects, he has also produced several startups of his own over the years, including The Protein Store, an e-commerce portal specializing in niche low-carbohydrate / high protein food products, a personal venture that he would sell only a few years after its conception. In 2002, he acquired Webworks, an established hosting provider. This acquisition introduced him to Web Hosting, an industry he is still very involved in today. Rohrscheib's unique experiences, as both a developer and entrepreneur, have provided him with a unique and valuable perspective on the industry.
In 2004, Rohrscheib, along with business partners, Greg and Stephen Smart, formed Pleth, LLC, an award-winning interactive agency headquartered in Batesville, Arkansas. Presently Pleth has a presence in both Jonesboro and Conway and they service the needs of clients from around the world with their many products and services that include; Web Design, Application Development, Managed Hosting, Business Class Email, Social Media Consulting, and Graphic Design.
As a developer, Rohrscheib is active in the open-source community, primarily PHP/MySQL development and the advancement of Wordpress as a CMS. When not seated behind a row of computer terminals he can be found discussing industry related topics with his peers at the Central Arkansas Refresh Group, a user group of web professionals that he helped organize. The #RefreshCA group, as they have come to be known, have regularly scheduled monthly meetings to discuss emerging technologies and share ideas. As part of the leadership in the #RefreshCA community, he helps handle the coordination of monthly speakers and oversees corporate sponsorships. Presently, #RefreshCA has 20 corporate sponsors who have contributed everything from books, t-shirts, and software licenses for monthly giveaways.
Aside from his role as a developer, Rohrscheib is also very involved with all aspects of Social Media and Viral Marketing. He can frequently be found consulting with clients or speaking to groups on the benefits of leveraging social networks such as Facebook and Twitter for marketing and brand reputation. Rohrscheib is also a very active blogger on a wide variety of topics, you can visit his blog at: cottonrohrscheib.com.
Over the years Rohrscheib has also served on the board of directors for numerous organizations including the role of President for a state-funded tourism association. Rohrscheib is also serving his second term on the Customer Advisory Board for Rackspace Apps (NASDAQ: RAX) and is occasionally asked to provide input on many of their web-based cloud applications and marketing practices.
Married in 2005, Cotton and his wife Donna reside in Conway, Arkansas where they are both extremely active in their respective ministries at The Church Alive where Donna sings on the praise team and volunteers a lot of her time and Cotton oversees the church's web ministry.
Related RSS Feeds