Profile Images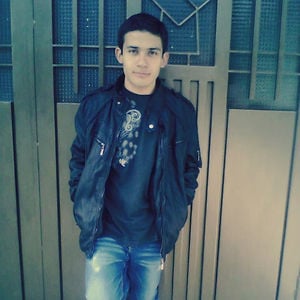 User Bio
Hola! soy Cris... Metalero, otaku, soñador, sarcástico, conversador, adicto y amante de la buena música, libros, viajes, café, películas, series, arte, time-lapse, y a la buena compañía de mis familia y amigos ...

All you need to know about me: Hi!! I'm Cris, 22 years old, Law student, I'm from Colombia. Metalhead, otaku, dreamer, gleek, sarcastic and ironic, addicted to music, books, films, tv series, and the good company of my friends and family.
I ♥ Within Temptation & Sharon den Adel || Anne Rice's The Vampire Chronicles || Charmed || Underworld (film series) || Neon Genesis Evangelion || Books || Music (Metal / Rock / Classical / Soundtracks / Electro / Indie / Folk / J-Pop / J-Rock) || Movies || TV Series || Manga & Anime || Art || Photography || illustrations || Architecture || Time Lapse || Nature ....
Related RSS Feeds
Cristian Orozco does not have any videos yet.