Profile Images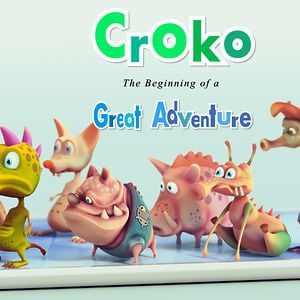 User Bio
3d platformer for mobile iOS and Android.
Please visit the website:
crokomobile.com/
Soon:
indiegogo.com/projects/croko
Beautiful graphics: Three-dimensional graphics that you have never seen before in any mobile game for children will fascinate you and your kids.
Great adventure: Traverse imaginary worlds, solve puzzles and have fun as never before.
Unity 4 engine: Unity 4 graphic engine ensures excellent smoothness and unique quality of raphics for Android and iOS mobile operating systems.
User-friendly control scheme: We have done our best to simplify the control scheme as much as possible. We followed the examples of the best solutions in the mobile gaming branch to enable the player to fully concentrate on the game rather than waste time learning the rules of controlling the character.
We go for adventure: Our priority is great fun. We do not focus only on the visual aspect. We are not interested in the kilograms of zombie bodies or hidden micropayments. If you decide on the adventure with Croko, you need to have great fun and want more and more!
Related RSS Feeds