CrossFit Incendia
PRO
Joined

Location

Peoria, AZ
Profile Images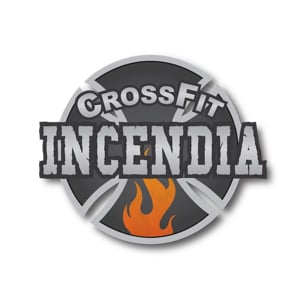 User Bio
As the Premier CrossFit Facility in Peoria, AZ, CrossFit Incendia is conveniently located in the Arrowhead Ranch Office Park at 78th Avenue and Deer Valley.
With over 11,000 square feet, split between indoor air conditioned space and private outdoor space, you'll find this top-notch training facility to be well-equipped with quality equipment from Rogue, Concept 2, Ader, York, and Pendlay. You'll also find the most experienced coaches in town. We have over 60 years combined CrossFit experience and hold specialty certifications like: USAW Sport Performance Coach, CrossFit Kids, CrossFit Level 2, CrossFit Endurance Trainer, CrossFit Rowing Trainer, and CrossFit Movement and Mobility Trainer.
We offer group, semi-private, and individual coaching in addition to CrossFit Kids and CrossFit Teens classes. Specialty classes include CrossFit Incendia Endurance, CrossFit Yoga, Matt's MOBility, Olympic Lifting, CrossFit Swimming and CrossFit Prep. With over 104 class times per week, you're sure to find a class that works for you!
Families are always welcome at Incendia. We provide supervised babysitting during our most popular class hours so that your CrossFit Kids can hang out in an air-conditioned and safe environment while you get your workout on.
Our workouts are comprised of constantly varied, high-intensity functional movements that mimic human movement in everyday life (like squats, deadlifts, pushes, pulls, and lunges). All workouts are scaled to your level of intensity and delivered in a manner designed to help you achieve your fitness goals. We start beginners in CrossFit 101 and teach you each movement in coached, group envrionment. Visiting CrossFitters from other affiliates can drop-into CrossFit. Your first WOD is always FREE!
Work Hard. Play Harder. Come join the best CrossFit Community in the Northwest Valley!
Related RSS Feeds