Stephen Jones
Joined

Location

Atlanta Ga
Profile Images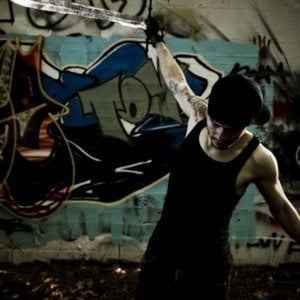 User Bio
Since I was little I had two passions, one was dance, I wanted to be on music videos, big tours and movies one day, the other passion was to someday direct and produce commercials...that love grew into wanting to do music videos, commercials and films when I actually got to experience being in a quite a few myself while dancing. Now I've started a full blown production company called ESP Entertainment, alongside super producer JNEW..we produce records (Menudo, Jamie Foxx, Rick Ross, Trey Songz, Cherish), choreograph shows and develop artist (Lloyd, Zone 4, Ga Lottery, Chase Mitchell, Cherish) and also provide Graphic Art as well as Photography. I'll soon be starting a business page "Crowned 1 Productions", which serves as the visual side of ESP Entertainment's Creations. I hope to get some valuable feedback and tips when I start up our video production wing. Stay tuned. Peace,
Stephen Jones
ESP Entertainment
empiresoundproductions.com
DANCE RESUME
STEPHEN JONES
Height: 5'7 Hair: Brown
Weight: 150 Eyes: Brown
Body: Athletic AFTRA /SAG Eligible
Television/Videos:
Step Up 3D-Disney
So You Think You Can Dance-Fox
Live with Regis And Kelly-ABC
The Tonight Show with Jay Leno-NBC
BET Hip Hop Awards-BET
R & B Artist Lloyd-Nick TV
BET Rip The Runway-BET
TRL Live-MTV
106 & Park/Lloyd-BET
106 & Park/Cherish-BET
LaToya Luckett/ BET Music Awards-BET
Ashlee Simpson/Orange Bowl-CBS
BET UpFront-BET
TV Commercial/ Georgia Lottery-Local TV
TV Commercial/Brand Atlanta-Local TV
Showtime at the Apollo/Lloyd-NBC
Showtime at the Apollo/Cherish-NBC
Music Videos
Cherish/"Killa"-BET/MTV
Lloyd/ "YOU"-BET/MTV
Lloyd/ "Get It Shawty"-BET/MTV
8-Ball & MJG/ Don't Want Drama-MTV
R&B Deeyah/ A Plan of My Own-MTV
R&B Sammie/ You Should Be My Girl-MTV/BET
Zik Lag featuring Infinity/ Raw & Uncut-BET
Stage:
Dierks Bentley-09 CMT Awards
R&B Artist Lloyd-Atlanta, GA
BMI Awards-Las Vegas, NV
Ashlee Simpson/ Orange Bowl-Half-Time Show
Doug E. Fresh-Half-Time Show
Atlanta Hawks-2003-04 Season
Atlanta Hawks Sky Dunk-2005-06 Season
Georgia Games/Opening Ceremonies-2000 & 2002
2004 L.A. Choreographers Carnival-Key Club
Tour:
Scream Tour/Lloyd-US Tour
Lloyd Tour-US Tour
R&B LaToya Luckett Tour-US Tour
R&B Ginwine/Ladies Night Tour-US Tour
Ee De/ Spring Break Tour-US Tour
Brit & Alex -Promo Tour
Choreography:
Lloyd/Around My Way-Universal Records
Lloyd/Girls Around the World-Universal Records
Jacob Latimore/NE Tribute-ASCAP Awards
Jacob Latimore/Fantasy Girl -Crown World Ent
Cherish/Framed Out-(co choreo)Sho'Nuff Records
I15/Tootie Fruity -Zone 4 Ent
Lloyd/Street Love-Universal Records
Ginuwine/ Same Ol G- (asst.)Ladies Night Out
Georgia Lottery-Austin Kelley
Georgia Games-Columbia County Arts
Pass That Dutch-Atlanta Hawks
Stand up-Atlanta Hawks
Print
My Coke Rewards-Coke a Cola
Training:
Ron Jones Academy of Ballet/ Ron Jones (1986-2000)
Los Angeles Performing Arts Center / Joe Malone (2001)
Related RSS Feeds
Recent Activity
Stephen Jones does not have any activity yet.