Daniel Haaksman
Joined

Location

Berlin, Germany
Profile Images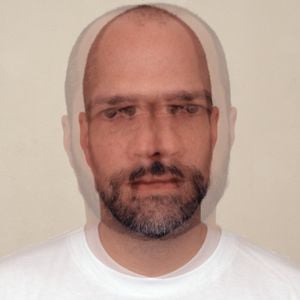 User Bio
Few individuals can claim to have done so much for musical exchange across the globe as DJ, producer and label head Daniel Haaksman. His "Rio Baile Funk Favela Booty Beats" compilations put Rio´s baile funk on the world map. In 2005 Haaksman decided to give the hot sound of Rio De Janeiro its own platform with a Berlin treatment and started Man Recordings - until today the only label outside of Brasil continously releasing baile funk. With artists such as Sany Pitbull, Mr.Catra, Deize Tigrona, MC Gringo and Edu K released the big names of baile funk and presented them to an international audience.
Moreover, Haaksman comissioned producers such as Crookers, Sinden, Jesse Rose, Riva Starr, Feadz amongst others, to produce their interpretation of baile funk - which resulted in a ten volumed "Funk Mundial" vinyl series. In 2010, Man Recordings celebrated its 50th release and 5 years of releasing music with the compilation "Valeu".
Daniel Haaksman released his debut EP "Who´s Afraid Of Rio?" in 2008 which kicked off his artist career, resulting in a series of EP releases, including the "Gostoso EP" and the "Hands Up" EP. Additionally, Daniel made floor smashing remixes for artists such as Gotan Project, Classixx, Phenomenal Handclap Band, Acid Washed, The Glimmers, Schlachthofbronx, Féloche and Edu K amongst many others.
On the weekends, Haaksman is regularly travelling the world as a DJ with his CD booklet, playing a club friendly mix of baile funk, samba, electro, UK funky, cumbia, 3Ball, Kudro or whatever gets the dancefloor ignited. He knows no musical rules, except for one: A DJ has to rock the party. In 2011 Daniel released his debut album "Rambazamba". 2012 will see Daniel releasing more remixes
Related RSS Feeds