dave Borins
Joined

Location

toronto
Profile Images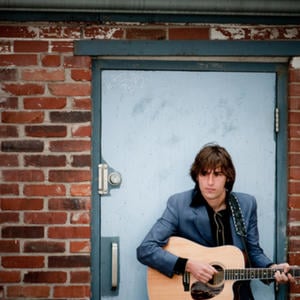 User Bio
On January 22nd, 2009, Dave Borins played his One Hundredth Gig. It was a sold out affair at the prestigious Hugh's Room. It helped raise funds for a brand new EP, and spawned a cross canada tour in Fall 2009! It is an exciting time, and a milestone for a man who lives and breathes for performing music!
Borins is an expert backcountry guide who has trekked all over the world from Himalayan mountains to Ancient Incan trails. By lugging his guitar from place to place Dave gained first hand knowledge of the power of music as a unifying force. His songs explore the paradox that despite having unprecedented access to others through modern technology, it has grown more difficult to connect in genuine and significant ways.
Performance is Dave Borins' version of living a fantasy. The weight of the world is lifted from his shoulders, and his personality is revealed, naked, unchecked and unapologetic. In addition to his original compositions, he also draws on an enormous and eclectic repertoire of great songs by other artists. Dave is known for dynamic live performances in venues of all shapes and sizes. A relative newcomer to the music world, Borins was nominated for "Best Live Acoustic Performer" and "Best Folk Artist" at the 2008 "Toronto Indie Music Awards." He's only 26 years old, and has played sold out shows in NY city, and all over Southern Ontario.
Dave grew up in Toronto, but his songwriting and performances have been shaped by his experience working as canoe trip guide in Algonquin National Park, and studying literature and politics at McGill university in Montreal.
He performs with artists all over Toronto, and contributes to a songwriting collective known as four corners. Other members include bluesman, Sean Pinchin, songbird, Robyn Dell'Unto, everyman, Mike Celia, guitar genius, Maneli Jemal, and jack of all trades Blaise Alleyne.
Dave also teaches writes and performs traditional folk and children's music at schools across Toronto, and campfires across the country
Although folk, classic rock and roots music is the cornerstone of his musical background, Dave refuses to confine himself to one genre. He thought he completed his Debut album "Songs of Sense and Colour" near the end of 2007, but Dave began working with Ricki Landers Friedlander, entertainment executive producer, and Bob Gallo, the legendary music producer (James Brown, Ben E King, Aretha Franklin) of RLF Entertainment Productions, Ltd. In to Phase One studios he recut some of the tracks, and a major promotional campaign was launched throughout the united states. "Songs of sense and Colour" was originally written, recorded and performed by Dave, the debut album is dear to his heart, and was a diverse and powerful writing and recording debut.
Dave plays with one ear in the sky, and one in the dirt. Nothing is sacred, but all things are respected. Old-fashioned, roots-based music and themes are fused with modern ideas, characters and situations. His music is catchy and familiar, yet somehow otherworldly. His lyrics are deeply influenced by literature and poetry, adding depth and subtlety to the infectious melodies, but this music is truly inclusive. He mixes the sweet with the bold, the old with the new, and believes in the power of song as a means to unify and understand life in all its peaks and canyons.
Related RSS Feeds