Profile Images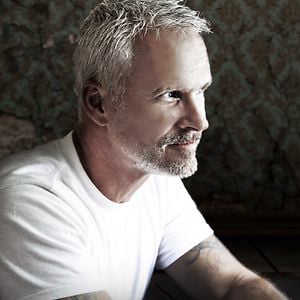 User Bio
Learn more at davewise.tv.
Dave Wise has been a full time Director, Editor and Cinematographer since 2000. Prior to helping establish Traveler Pictures, Dave held the position of Studio Director for By Your Side Studios in Dallas TX. from 2007 to 2010. Since 2001, Dave Wise has developed seasoned production skills spanning the independent film, network television, commercial, marketing and educational industries.
With over 75 independently completed productions under his belt, this experience has included independent features, such as The Sixth and The Nesting, Revenge of the Grasshoppers, and This American Life to name a few. Prime Time Network and Cable Television has included working with the E! Entertainment Channel in their development of the reality pilot What a Life starring Scott Baio, Thomas Collabro and Sherilyn Fenn. Also Alpha60 FilmWerks' production of Windjector, the national commercial campaign by Bowflex creators, Dosho. Other made for television broadcasts include multiple cooking show pilots, childrens' television mini series Detours and Lil' Lamb's. Additionally, campaign and creative agency work has included working on the renowned Axe Men's Body Spray – Mojo Master national campaign; were Dave Wise was a critical part of the creative team with Conductor L.A.. This campaign covered some of the most inventive media and cooperated strategies developed at its time. Other productions of no less impact or quality include numerous shorts films, commercials, documentaries and edutainment productions for the commercial and private sector audiences. In some productions, such as No Small Consequence, a 30 minute dramatic film for a private sector client, Dave Wise was able to collectively apply a myriad of his skills as the Director, Camera Operator, DP, and Editor inclusively; winning a prestigious silver Telly award for Best Dramatic Short and a bronze Telly award for Best Educational category as well.
Related RSS Feeds