Dave Jansen
Joined

Location

Sydney Australia
Profile Images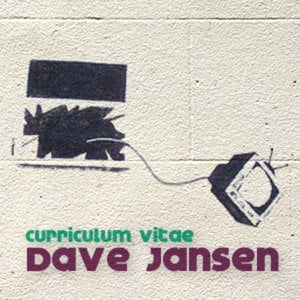 User Bio
What is a Content Specialist?
As a Content Specialist I sit somewhere between a communications strategist and a creative director. My role is to strategize and create content activation ideas that can be executed cross-platform. That is; an idea, driven by content taking a different look and feel depending on where you see it, but remaining true to the core concept and strategy. This often involves working closely with publishers and broadcasters in co-producing content to ensure distribution opportunities.
The creation of this role was born due to the expansion of media and distribution channels and a shift in how to communicate effectively to modern day audiences. My role is not in creating ads but in creating entertainment with a brand focus.
Over the past 3 years I have been lucky enough to work with some amazing brands such as Fosters, Tourism Australia, Network TEN, Westfield and Metcash.
The Network TEN relationship is unique in that I develop cross platform activation strategies for their big properties such as Masterchef, So You Think You Can Dance and Biggest Loser.
My background itself is somewhat untraditional. I have a production and post-production background with a deep, extensive knowledge of creating and producing content. This enables me to quickly and simply articulate the strategic and creative vision as well as plan quickly how things are created, what resources are needed and how much a project will cost.
In addition to this I spent 4 years creating content at one of Australia's leading interactive and I.P.TV agencies, Massive Interactive, gaining valuable experience and exposure to some great interactive campaigns and platforms.
My goal is simple. I want to tell stories and entertain people to the point that they feel compelled to share these stories with the next person.
Related RSS Feeds