DSG
Joined

Location

Germany
Profile Images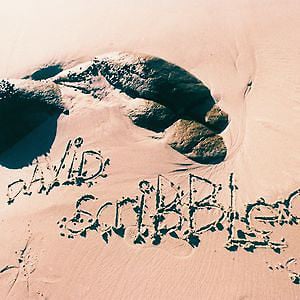 User Bio
David Slew Goliath
A freedom fighter and human rights activist can be found between the lines of his omnipotent poetry. Deep, but not too deep, but definitely below the surface.
A Photographer/Writer/Artist/Muse. Based in Berlin City, one of the richest in art, expression, sex and creativity. He is of 'African/European' decsent, a freak of nature creating thought processes in his music so simple and yet so connectedly complex when the depth is noted.
With a tough-nailed Cape/Swazi life-background and worldly perspective under his belt, his art/music makes way for reflection, revelation, projection of truth -a relative concept for him- and sometimes just plain fun and games.
He says most of his songs are prayers to himself. If we dig a little, we find a sensitivity, an honesty and a yearning for a better, more beautiful, Real and sharing world. Don't get it twisted, he is gully too, not ghetto, but street-gutter-smart. A double edged blade, a juxtaposition, a yin and yang, literally. Look at the Swazi Flag. Look at his roots. Look at his skin.
With the first mixtapes done, a debut album follows. Be ready. Bassy Electronic/Analogue music. Boom-Bap, Experimental Rhythm And Poetry(RAP), Conscious Crunk, Dub sounds, simple and sometimes critically cryptic but hard-hittinglyricism. Though he claims he's "never really been a hiphop head', RAP is the root cause for his (he)art.
To date He has shared the stage with the likes of Joan As Policewoman, the Stieber Twins, Aphroe(RAG), Superstead, Snook, Suffice (KC), KRTS (Project Mooncircle)…he performed on the same roster as Faust, Masta Ace and Die Antwoord. He opened up in flames on a small EU tour for Ghostpoet, Killa Kela, Akim Hash and Ancient Astronauts (Switchstance Records).
As it stands, a band has been formed, The United Mind Workers. Samuel Mpungu, Andreas Wirth and Aiden Hadfield are working the minds of the masses with their Drums, Bass and experimentally wierd sounds and effects bringing to the table something never experienced before. Their sound is deeply rooted in the boom-bap but journeys into Rock, Spoken Word, Afrobeat, Drum 'n Bass, Jazz, Blues…to put it simply - MUSIC. Musicians with a purpose, but you will only know after feeling their vibration in person.
This is not just some other 'The Roots' impression - these are writers, creators, jazz-head-freestylers. Three multi-talended artists whose iceberg has not even begun to scratch the surface.
United Free Minds and Mind Workers.
Related RSS Feeds