David Spies
Joined

Location

Seattle, WA
Profile Images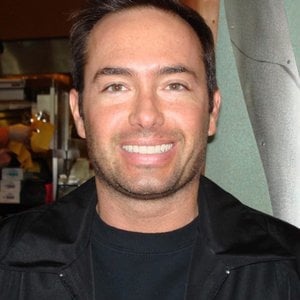 User Bio
I'm self taught in the area of writing and storytelling. I have completed two feature length screenplays that are each quite different in genre. I've learned quite a lot since my introduction to the art of screenwriting and enjoy what I do. Therefore I'm always looking to improve and build upon my writing skills with my own continued education in the art.
My aspirations are to become an accomplished writer in the film industry. My current goals consist of completing one screenplay or short every six months. My ultimate goal is representation and ongoing work in the film industry.
Professional Experience:
I have successfully served customers for nearly 10 years including 5 years as a call center analyst/capacity planner. My experience in scheduling and forecasting includes delivering analytics and recommendations to leadership to support operational decisions. I work well independently or within a team. I have an extremely high level of organizational skills. I can analyze and schedule assignments to meet known priorities. I have experience in maintaining accurate records and reports. I work well under pressure and seize challenges as opportunities to meet critical work deadlines. I tailor my communication effectively and proactively to build client relationships and develop new ones.
Technical Experience:
Proficient utilization of the following applications:
Microsoft Excel, Word, Outlook, PowerPoint and Visio
IEX - Intraday Management/Scheduling software, Crystal Reports
3CS/Enterprise Administrator, Cisco, and Team Fusion
Basic knowledge of HTML, Web-based CMS, Blogging and related Web tools
Conceptual understanding of multimedia for Web
Knowledgeable in Adobe Photoshop, Sony Vegas 7, 8 Pro, Premiere Pro, QuickTime, Final Draft 6, 7
Experience with Import/Export of various file formats and processing video compression for web
My Interests:
Screenwriting, film, television, video production, acting and cooking. I enjoy skiing in the winter and soaking up the sun in the summer. I'm looking to expand on my circle of friends in the film industry. Right now, I'm searching for Insight, encouragement and wisdom in the world of screenwriting and film production.
A Favorite Quote - Don't listen to people discouraging you, because when you put so much energy in something and you have this feeling, you attract good energy and sometimes things happen. - Sophie Barthes
Additional Profiles:
davidspies.com
twitter.com/davidspies
facebook.com/DavidLSpies
linkedin.com/in/davidspies
Related RSS Feeds