Deepblak
Joined

Location

Oakland - Berlin
Profile Images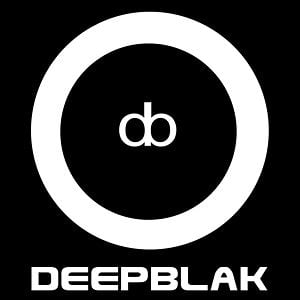 User Bio
Deepblak Recordings was founded in 2001 by Producer/Visual Artist AYBEE (a-b), with the intent to create a home for all things Avant-Garde, and Soul. Whether Electronic, House, Hip Hop, or Techno Deepblak does not conform to any one label or genre.
Tapping into the creative, and rebellious ethos of his native Oakland, CA, AYBEE had little choice in plotting the direction of his creative outlet. In 2000 he found himself increasingly dissatisfied with the sounds he was hearing amongst his musical peers. These quests for the sound inside him lead him into production. Disappearing from friends, and relatives for a year AYBEE explored this new creative pursuit. Getting encouragement along the way from a host of musical muses whom he respected, in 2001 he felt the time was right to step out into the world.
Pulling from the steep tradition of Black Music while armed with a progressive production ethos, the Deepblak sound began to carve space for itself in the realm of the Deep, and the Forward leaning. Starting out digital in the early 00′s the label seized the opportunity to build a worldwide rapport with an audience seeking new sounds. This conversation enabled the label to continue on a path left-of-center embracing expression in all its forms. Keeping the music somewhat familiar, but oddly refreshing.
Now after more than a decade of establishing Deepblak as a well respected label, and creative hub the focus moves onward to propagating the sights, and sounds. With hubs in Oakland, and Berlin Deepblak continues to push forward into empowering artists with a home for genre free creativity. Be it Sound, Narrative, or Visual mediums.
Related RSS Feeds