Demon Project
Joined

Location

Novosibirsk, Russia
Profile Images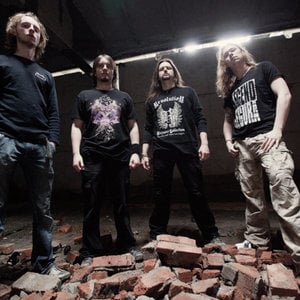 User Bio
"Demon Project" appeared on the Russian metal scene in 2000 as a project of the progressive Siberian musicians. The music was a mixture of electronic and industrial-metal music. Started as an experiment, the "Demon Project" became the one of the most powerful metal bands in the region of Eastern Russia.
The first promo album "Shaman- the wolf" shocked Siberian metal scene with it unique style and attracted attention of metal fans in whole Russia. The album was published by the leading Novosibirsk record company and distributed in more than 20 Russian cities. The album received good reviews from the media, including airplay on local radios.
From 2002 to 2005 the band showed up in a number of Siberian clubs attracting more than 200 people per show.
After a small break in 2006 the "Demon Project" returned to the scene with new musicians and new intensive sound.
In 2007 the band recorded and issued a promo-EP "Fear Is My Rage" that received good reviews from the media and e-zines.
In 2008 Demon Project started to work with famous artist Gyula Havancsák, who made cover art for such bands as Annihilator, Grave Digger, Destruction, Nightingale, Iron Maiden, Tankard, Stratovarius and others. Gyula Havancsák created the new band logo and the complete cover art for the Demon Project "Kara Ora" album that was recorded in 2007-2008, and released in 2009 in Russia. This album was recorded at the Megaton Studio in Novosibirsk by Bosil Antipkin and Innokentii Orekhov and mastered in Sweden by Jens Bogren at Fascination Street Studio in Sweden.
In the end of May, 2009 the Demon Project was signed to Casket Music (UK). Casket Music will release "Kara Ora" album in the end of November, 2009.
In summer of 2008 the band started to work with the new material at the Totem Studio in Novosibirsk. Drum parts and female vocals were recorded by Sergey Zimin. In order to get the most powerful sound the band also entered Fascination Street Studio in Sweden and recorded guitars, bass and vocals parts with leading Sweden producer Jens Bogren, famous by his works with Opeth, Soilwork, Paradise Lost, God Forbid, Katatonia, Amon Amarth, etc. Jens also made full mixes and mastering job. The band is now looking for the proper label to publish this album.
Related RSS Feeds