Doc Next Network
PRO
Joined

Location

Europe
Profile Images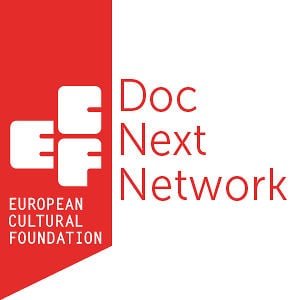 User Bio
In the past two years, Doc Next Network has engaged a broad European community in its activities. Locally active in four countries across Europe and captured in a digital framework, hundreds of young media-makers, researchers, educators and arts, cultural programmers and policy makers are involved.
Doc Next Network strives for social justice and inclusive public opinion in Europe, through our common methodology that supports the ideas of access, free culture and expanded education in which (digital) media plays a crucial role. What started as local activities of four organisations, has now transformed into one European methodology and practice.
Despite a growing acknowledgement of the importance of media-literacy as a tool for progress, we feel the need to provide additional education to – at least – the formal educational systems in which media is playing a role (ranging from secondary schools to film academies and communications faculties for instance). We believe there is a lack of understanding of how digital media in this era is challenging old values and shaping new value systems.
Media in this D-I-Y era, in which technologies are accessible and sharing of information on the internet is common, has to be acknowledged, understood and regarded for its huge potential for the arts and creativity, for the public debate and opinion making, and for cultural studies and societal critique. Making young people media-skilled and media-critical is what is needed in our societies, to be able to represent another, alternative imagery of what living in Europe means. It will help build European citizenship.
NETWORK PARTNERS
Our network consists of strategic partnerships with European independent cultural organisations:
-Association of Creative Initiatives "ę" (Warsaw, PL)
-British Film Institute (London, UK)
-IDFA (Amsterdam, NL)
-Metropolis TV (Amsterdam, NL)
-Mode Istanbul (Istanbul, TR)
-ZEMOS98 (Seville, ES)
Related RSS Feeds