Profile Images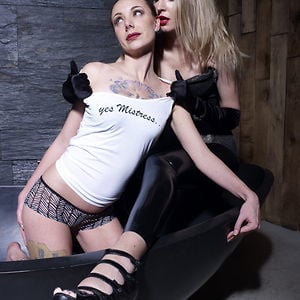 User Bio
Domi Dollz provides innovative educational performances which teaches the public about Kink and how it can be used to enhance their love & sex lives. Domi Dollz entertains, educates, and empowers people to become better and more adventurous lovers thus bringing excitement and passion into their lives and relationships unlike anything available in New York City.
Lectured at:
Princeton University
TV features:
ABC's 20/20, MTV2's Guy Code, RT TV
Press features:
Wallstreet Journal, Business Insider, Time Out NY, BlackBook Magazine, New York Press, Karin+Raoul Magazine, Asylum, The Frisky, and Alternet
Written articles for:
LoveTrekker, Time Out NY
Awards:
Winner of Style Wars June 11th, 2012 (HouseofDiehl.com)
Domi Dollz Clientele:
Museum of Sex, The Box NYC, Coco De Mer, Kiki de Montparnasse, Shag Brooklyn, La Petite Coquette
Domi Dollz also expands into fashion, music, merchandise, books, and webisodes. Check our website for more information.
Related RSS Feeds