Camilo Olarte
Joined

Location

Colombia
Profile Images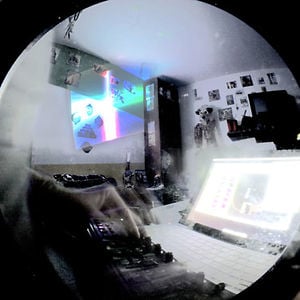 User Bio
As a professional artist I am currently producing independent work involving audiovisual and multimedia content for live performances and art pieces for a variety of exhibitions in different places that I travelled.
I recently receive my undergraduate degree in fine arts with emphasis in audiovisual expression, which I finished with a thesis evolving the transit spaces and the new ways to consolidate the arts in different social spaces.
My deep passion for programmed animations and audiovisual projects has leaded me to further expand my practice through empirical methods.
Therefore, I have extensive knowledge and experience in audio-visual language and animation scripts.
Additionally, I have a strong background working with groups due to my social relations experience, as I have had teaching assistance and teaching positions throughout my career.
I had experience in events such as the 2013 video art biennial of Bogota, Colombia. And I have been invited to participate in various live animation events in Colombia, Germany, Spain and Canada.
I am able to express ideas, reflections and appropriate formulations of artistic endeavour through tools, materials and different techniques.
I am critically aware of my historical and social context, allowing me to think analytically.
Self-taught, in a restless quest for growth my wisdom, combining and adapting the changes of my social context; I am constantly updated with the new technologies.
I am the cofounder of the video production company Kepler 52b, which is located in Bogota, Colombia, is focused in the intervention of public space through video, interactive installations and low-tech systems.
Also since 2013 I have been developing the artist collective Cat Wearing Rosa Bear Costume, which specializes in the research of new ways to deliver the art propaganda to transit spaces and the basis of the city routine.
Furthermore, I have experience in photo and video projects as a freelancer in recording and registering events ranging from private parties to concerts and district events. I created and produced several video installations in the city of Bogota and Montreal.
I also worked with different events of music, like "Inbassion" and "Nights of Synaesthesia".
My photography work was featured in the annual exhibition of best-selected works at the Javeriana University in Bogota, in 2011.
Also, I was the director in charge of the video management at the Colombian national tour for the play Smokeland produced by the Colombian/German artist Silvia Ospina, in 2012.
I am a passionate drawer and audiophile with a dedication to cinema and photography.
Related RSS Feeds