Debashis Talukdar
Plus
Joined

Location

Melbourne, Victoria, Australia
Profile Images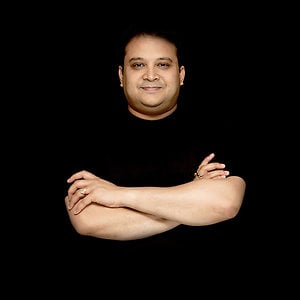 User Bio
Debashis Talukdar is a photography enthusiast and IT professional with a creative edge who has been around the world the long way around and the long way down to finally have found a home in Melbourne, Australia.
He runs DoubleConvex Photography - the home of the HDR workflow video, the wide-angle tutorial to create seamless panoramas, the "conveying motion" tutorial, and the guide to shooting from the pit – how to take photographs at concerts.
Debashis is armed with a Canon 5D Mark II with 24-105mm and a 17-40mm lenses. His backyard is the Southern Coast of Australia, which is dotted with some of the most breathtaking coastlines in the world. His parent's backyard is nestled between some little hills called the Himalayas, and a land that has been ruled by generations of kings, where the cattle run free, the colours are vivid and intense, and where life is intense. His favourite playground is across the ditch, in the youngest land in the world, where the snows are separated from the coastline by the thinnest of margins. And his favourite haunts are the alleyways of the most livable city in the world, while taking in the aroma of coffee beans from a dozen faraway lands roasting away.
When he's not outdoors, Debashis might well be working with Photoshop, Photomatix Pro and Topaz Labs, or helping his friends out with their websites running on Joomla or WordPress.
He's always up for a shoot, and is happy to make new friends!
His site features the online photographic portfolio of an individual who has a keen interest in photography and technology, some time, some fairly decent tools, and the need to get outdoors and take in what life has to offer.
Debashis started taking photographs in 2001, has never looked back and still tries to keep up.
Related RSS Feeds