Nigel Helyer
Plus
Joined

Location

North Fremantle WA
Profile Images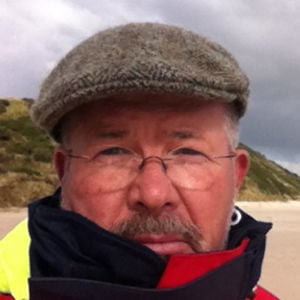 User Bio
Dr Nigel Helyer (a.k.a. DrSonique) is an independent sculptor and sound-artist. He is the director of a
small multidisciplinary team Sonic Objects; Sonic Architecture which has forged an international
reputation for large scale sound-sculpture installations, environmental public artworks, museum interactives
and new media projects.
His practice is strongly interdisciplinary, linking a broad platform of creative practice with scientific
Research and Development in both Academic and Industrial contexts, and he maintains an active
interest in critical and theoretical debates.
Nigel is a longstanding collaborator with and advisor to the SymbioticA lab of the University of
Western Australia, realising such projects as GeneMusiK a biological music remixing system, the insect
installation Host and as the Artistic Director of the infamous LifeBoat project shown in Oslo Fjord
2004, on a Baltic cruise ship during ISEA 2004 and in Zagreb 2006.
He has also worked as an artist/researcher at the Paul Scherrer Institut, Switzerland (as part of the
Artists in Labs programme), with the Tropical Marine Research Labs at the National University of
Singapore and he maintains a working relationship with the Exploratorium Museum in San Francisco.
Nigel has held visiting Professor positions at the School of the Art Institute of Chicago, Stanford
University, the department of Architectural Acoustics University of Sydney and the School of
Computer Science and Engineering at UNSW.
His activities include the development of a powerful virtual audio reality mapping system, Sonic
Landscapes in collaboration with Lake Technology (now Dolby Australia) and he is the Artistic
Director of the AudioNomad Research Group developing the AudioNomad location sensitive
environmental audio system at the School of Computer Science and Engineering at the University of
New South Wales (funded under a Synapse ARC grant in collaboration with Dr Daniel Woo and Dr
Chris Rizos).
These and subsequent developments in acoustic cartography have been manifested as a series of
substantial national and international exhibitions Syren, aboard the MV Opera in the Baltic Sea
(ISEA2004), Syren for Port Jackson (MCA Sydney 2006), Run Silent Run Deep (National Museum of
Singapore ISEA2008), Ecolocated (Belfast ISEA2009 + FACT in the AND Festival Liverpool 2009) and
the GhosTrain Project (ABC + The Performance Space 2009/2010).
A new creative initiative, developed during the Ecolocated (MARIN AIR) concerns the sonification of
water quality data, a method which is currently being developed (in conjunction with Dr Jon
Drummond) for a series of environmental audio-portraits, the RiverVoices project located in the
Murray Darling basin; VoxAura, the River is Singing, for Turku, European Capital of Culture 2011;
Upstream/DownStream a commission from the Bundanon Trust 2011/12 and as part of a forthcoming
collaboration with Dr Mary-Anne Lea of the University of Tasmania investigating the sonic potentials
of bio-logging data in the Southern Oceans.
In what spare time remains Nigel is occupied with bushwalking, sailing traditional small craft and
seakayaking.
Related RSS Feeds