Dr. William Knudson
Joined

Location

224D Cornwall St NW, Suite 203,
Profile Images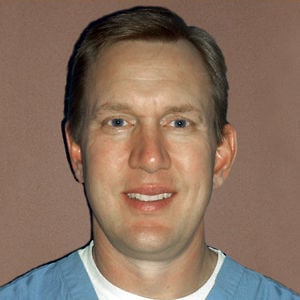 User Bio
Growing up, Dr. William Knudson dreamed of a career where he could utilize his gifting for problem solving and focus his innate curiously for anatomy and medicine. This combination led him to podiatry, where he currently serves here at Podiatric Care of Northern Virginia.
Dr. William Knudson 's expertise covers all areas of podiatry, including wound care, diabetes, surgical reconstruction, pediatrics, sports medicine, and podiatric care in relation to physical trauma. As well, Dr. William Knudson is a caring and compassionate general podiatrist, who values his patients' time and addresses their personal needs and questions thoroughly and thoughtfully. Dr. William Knudson relocated from the Midwest with his wife, Sarah, and their two children. Sarah is a member of our front office staff. Together, the Knudsons have added greatly to the family atmosphere of PCNV.
Dr. William Knudson is a 1995 graduate Cum Laude from Rosalind Franklin University's Dr. William M. Scholl College of Podiatric Medicine in Chicago. There, Dr. William Knudson was awarded two of the most prestigious scholarships available to medical students, the Durlacher Honor Society scholarship and the Philip Brachman Honor Scholarship. Dr. William Knudson is proud of his alumni status with this institution and his connections to these organizations.
After graduation, Dr. William Knudson relocated to Oklahoma, where he served as the Chief Resident of Oklahoma City's Hillcrest Health Center. At Hillcrest, Dr. William Knudson partook in a two year education and research program for podiatric medical professionals where he was offered the opportunity to fine tune his skills in numerous areas of podiatric medicine. These included lower leg, rear and forefoot, and ankle surgical reconstruction. Dr. William Knudson was also certified in lower extremity wound care, foot and ankle arthroscopy, and internal fixation in foot and ankle surgery.
For more than a decade, Dr. William Knudson provided superior care to patients in the Midwest through appointments in major podiatric clinics and later through his own private practice. PCNV is pleased that he has chosen Leesburg as his home and hopes that each patient has the opportunity to get to know Dr. William Knudson.
Dr. William Knudson is a Fellow with the American College of Foot an Ankle Surgeons and has achieved certification as an American Board of Podiatric Surgery Diplomat.
Dr. William Knudson wishes to thank all of his patients for welcoming him to Leesburg and looks forward to many years serving Loudoun County.
Related RSS Feeds