Profile Images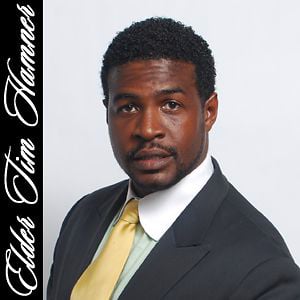 User Bio
Timothy Hamner is the son of the Deacon John H. Hamner and Elect Lady Mae Hamner. Tim is the fifth child of ten children born to John and Mae. He grew up in Cincinnati, Ohio. The family church home was The House of God Lockland Ohio under the pastorate of the Late Chief Apostle F. C. Scott. Tim had a very interesting childhood always pushing for excellence at an early age.
His early childhood interest were singing and playing the drums during youth services. Tim started a youth singing group called "The Beginning" which later disbanded due to growing pains. This love and appreciation for music continued thru graduation at which time he started playing the Bass guitar.
Tim was saved as a young person in the church, and knew at an early age that he had a calling on his life. The Holy Spirit pressed him to move away from his home, like Abraham, to a far country California; where he became very involved with the local ministries of Yahweh's House of God. Bro. Tim became the Sabbath School Superintendent in 1992 shortly after moving to his new home. He continued to work hard in the church serving as a Board of Directors member and working where ever needed in the Pacific Coast District.
read full bio here: timhamnerministries.com/about.html
Related RSS Feeds
Recent Activity
Tim Hamner Sr does not have any activity yet.