Profile Images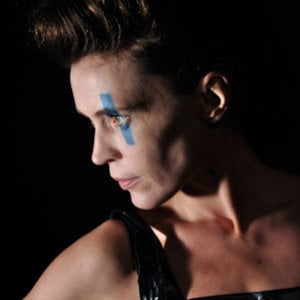 User Bio
Electric Indigo, DJ and musician, has rocked clubs and festivals in 35 countries. Her music oscillates in an update of the imaginary triangle Berlin-Detroit-Chicago: syncopated rhythms, distinctive bass lines, and the concise use of melodic elements.
She started her DJ career in 1989 in Vienna and lived in Berlin for three years [1993-1996] to work at the legendary Hard Wax record store. In 1998 she created female:pressure, an international database for female DJs, producers, and visual artists in the fields of electronic music and club culture. In 2002 she started to play live – first in collaboration with other musicians to perform improvisational 21st century music, since 2006 also solo in clubs for the dance floor. 2003 Electric Indigo founded her own record label indigo:inc recordings – a pure vinyl label for DJ-purpose. 2008 Electric Indigo and Irradiation started their joint live project – their release "Phytoplankton" came out on TEMP~Records in February 2011. In early 2010 Electric Indigo composed the musical themes for the Austrian pavilion at the EXPO 2010 in Shanghai together with Alexander Wagendristel and after several remixes she has developed a new project together with Burkhard Stangl and Annelie Gahl at the composer's forum Mittersill in September 2010. Currently, she is preparing the album release of VLP "Terrain" [Idyllic Noise, March 2011] - a project with Pia Palme and Jorge Sánchez-Chiong.
She presents the indigo:inc radio show on play.fm every first Tuesday a month as well as a monthly live DJ mix for rts.fm.
Related RSS Feeds