Profile Images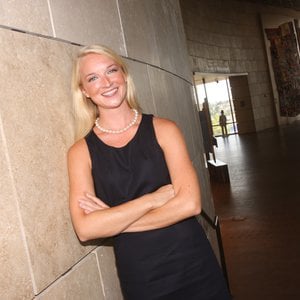 User Bio
Elizabeth Edwards launched Metro Innovation, a catalyst for innovation and entrepreneurship, in 2009 after seven years in venture capital, private equity, and strategy and innovation consulting.
As a venture capital investor at Neyer Holdings, Edwards built winning strategies for start-up and growth companies in a variety of sectors, including clean tech, life sciences, consumer products, and technology. She has evaluated hundreds of business plans, and actively participated in the funding, launch, and management of five early stage portfolio companies.
Edwards started her career at Deloitte Consulting, where she was a strategy consultant to Fortune 500 companies, deployed over a broad range of industries. At Deloitte, Edwards' work focused on strategic marketing, disruptive innovation, and growth strategies.
Edwards holds a B.S. in Economics and Cognitive Psychology from the University of Michigan, where she graduated with honors and distinction, and a MBA from the University of Cincinnati.
She is a resident of Cincinnati, Ohio, where she serves on the board of the Greater Cincinnati Venture Association and teaches entrepreneurial finance at Xavier University.
She has been featured in more than 50 local and national media outlets, including the Wall Street Journal and BoingBoing, and has been a popular guest lecturer at universities and conferences since 2007, where she presents entrepreneurship as an imperative for economic stability.
Related RSS Feeds