Eric Raddatz
Joined

Location

Fort Myers, Miami, Naples, Tampa
Profile Images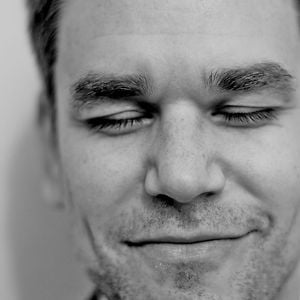 User Bio
Eric Raddatz is a spark-plug visionary. He has been an active player in the Southwest Florida arts community for many years, producing several independent short films and appearing in other larger budget feature motion pictures. He is the founder of the Fort Myers and Naples International Film Festivals, currently serving as the Executive Director of the former. Eric is the Presentation Editor at Florida Weekly and has previously worked at Gulfshore Life and The News-Press winning numerous awards for all three in the realms of design & presentation. He most recently has worked producing Marcus Jansen: A Painter's Allegory which had a world premiere at the Fort Myers Film Festival and The Driskell Defense with Alan Kenny-Rudolph in Lee and Collier counties.
"I want to see another industrial revolution, if you will. But one that Samuel Slater—the father of American industry—could not even have dreamed up. Not one founded in textile mills, steam, iron, oil or electricity, but one based in film," says Raddatz.
Not content with the acclaimed success of the Naples International Film Festival, which brought award-winning international films and filmmakers to Collier County, Eric sees the potential that Southwest Florida has to become a center of film industry activity. He's completed his second formation of another successful film festival in Fort Myers in March 2011.
"I am honored to have such support from the city of Fort Myers and many art and business moguls in the community," Eric Raddatz, the founder and Executive Director offers respectfully. "Watching artistic visions come to fruition proves my greatest and most sincerest satisfaction to the ultimate benefit of the artistic community in which we live. Cineasts, filmmakers and all who appreciate the art of film will be happy to know we have an outlet for the creation, promulgation and public consideration of international and locally produced pieces."
Eric birthed the Naples International Film Festival, serving as Executive Director its inaugural year in 2009. The festival featured award-winning international films, including The Cove, which afterwards went on to win an Oscar. The festival reports to have raised $900,000 in revenue to the city that year, earning awards from local media as 'best festival in town,' unifying the artistic film community and securing itself as a must festival to watch and attend.
The Naples International Film Production Association (NIFPA) has united filmmakers and created a potent organization of professionals dedicated to producing quality films. Already working in the industry and exercising their talents, they form an army of revolutionaries ready to make Southwest Florida into one of the most desirable film communities in the country. Eric understands what this confluence of talent and circumstances means for the artistic community if it can be harnessed.
"It really is just a matter of time now before we get greater projects in state," says Raddatz. "[We have] local filmmakers like John Scoular, Lance Julian, and Elam Stolzfus, John Biffar and Flip Minott whose independent films have done well in film festivals around the country. Not to mention the quality actors, musicians and technicians who would like to be able to fulfill their greater potential and nurture their artistic side."
In addition to an outstanding pool of talent, recent developments in Tallahassee have made the film industry an attractive addition to the local economy. In April 2010 the Florida House of Representatives passed The Entertainment Industry Economic Development Act, which creates tax incentives to those areas which are able to bring more productions to town. These incentives have the possibility of spurring entertainment job growth and contributing to the ailing Southwest Florida economy. The region is uniquely equipped to be able to handle such growth.
"Combine [the economic incentives] with a keenly focused and highly passionate group of industry professionals available here, completely equipped to handle the largest of projects in the one of the most unappreciated internationally-known tropical backdrops and you have got something that will ignite. I guarantee it."
The communities of Collier and Lee Counties have already showed a firm commitment to the arts. They are already the home of internationally renowned painters, musicians, authors, entertainers, and filmmakers. Yet it's time to take it to the next level. It's time to make Naples and Ft. Myers places where artists go to create, not retire. It's time to take the already vibrant arts community and infuse it with new life, a life that will create opportunities to make outstanding films from a pool of talent that rivals any area in the country. It's time to make the Paradise Coast the place to create films.
Is this all a little idealistic? Perhaps Eric is silly for thinking that it's even possible. He answers with a resounding "no."
"I will guarantee you that Rockefeller, Edison, and Carnegie were called dreamers. Renegades even. Probably even strange. But, really, looking back, who really cares what they were called? Nobody."
Still, isn't that too much to expect from a town full of retirees and part-time residents? Again, Eric says "no," and compares it to Hollywood's ascension in the early decades of the 20th Century.
In 1911, Hollywood was second to New York in motion picture production. But in three short years the city captured the top spot, a place it continues to hold as the largest revenue-grossing film city in the world. In 2009, Hollywood's box-office brought in a record-setting $10.6 billion, fueled by the growing international market for American films. In fact, audio and visual recording media is the second-fastest growing U.S. export. This means that bringing more of the film industry to Southwest Florida creates jobs that are in an increased demand in a continually more-integrated global market.
Florida has already been home to many movies and shows, Miami Vice, Oceans 11, C.S.I. Miami, The Glades and Burn Notice to name a few. Yet the potential is so much greater than has been realized, especially for our area.
"Now, at last, with cameras in hand, we will have the opportunity to fertilize and invigorate our economy," says Raddatz. "United we can innovate greater methods to create jobs, to entertain, educate and inspire. So I say—Raise your voices with me now! Viva La Film Revolution."
Are you ready?
About Eric Raddatz
Eric Raddatz, born in Joliet, Il., wet his feet in the silver screen while working on the set of "Stir of Echoes" as an extra alongside the well known actor. After working in movies such as "Rookie of the Year,' "Just Visiting," "Stuck on You," and television shows such as ER he decided to start writing, producing and directing films of his own. "A Day to Love and Die," his first short scenic conspiracy thriller, premiered in Fort Myers in 2003 and screened at the New York Film and Video Festival. His second film "Barely a Chance," premiered in Fort Myers in 2008 and screened at the Fort Lauderdale International Film Festival the same year.
Raddatz, who has had a lifelong love affair with the arts has spent much of his career in visual journalism. "My career has seen so many different outlets and tasted so many flavors in the last two decades, from my early years taking an apprenticeship right out of high school to master the skills necessary to produce a Chicago newspaper to designing online, multimedia, film, music, web, print packages and full cinematic productions, to founding the Naples International Film Festival and bringing it to successful fruition as Executive Director in 2009, the Naples International Film Production Association the same year and now slated to debut in 2011 the Fort Myers Film Festival. My passion is the arts. My favorite medium is still film, though."
Raddatz is a multi award-winning presentation editor for Florida Weekly, the largest circulating newsweekly in Southwest Florida. His film resume boasts working with some greats including Kevin Bacon, Matt Damon, Eva Mendes, the Farrelly brothers, Paris Hilton, Carmen Electra, Tara Reid, and Greg Kinnear to name just a few.
You can mix, mingle, grab a drink & intellectualize with local film host and curator Eric Raddatz during live independent film screenings every Monday night at 7 p.m. at the Sidney & Berne Davis Art Center, where you will get a chance to interact with celebrity judges, local filmmakers, artists, musicians and comedians. Join public discussions after watching short films in consideration for the Fort Myers Film Festival and local student films — then stay for the fun. Special guests, musical acts and interviews will be announced prior to each Monday night. Admission only $5
Eric resides in Cape Coral, Florida with his two children.
Eric Raddatz has more information available and can be reached through his website ericraddatz.com, by email at eric@fortmyersfilmfestival.com
Related RSS Feeds
Recent Activity
Eric Raddatz does not have any activity yet.