e-b
Joined

Location

Paris, France
Profile Images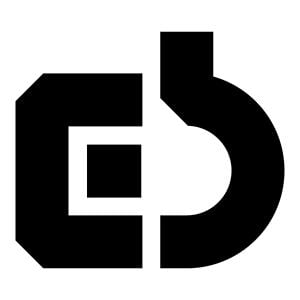 User Bio
VIDEO ARTIST
LIGHT DESIGNER
BIOGRAPHY:
After studing musicology as well a science and technolo- gy in university Etienne Bernardot got a national degree in audiovisual techniques.
Since 1996 he has been working as a light designer with video artists, particularly in the privileged setting of the International Center for video creation (CICV) Pierre Schaeffer and the National Studio at Fresnoy.
In 1997 he embarked in the adventure of Vjaing during «Free-Party». Since then, he has never stopped creating original videos at the request of musicians or bands. All these creations are performed in festivals and concerts
( Festival Vision'R, Mal au Pixel, concerts au Divan du Monde, au Lieu Unique, à Mains d'œuvres, à l'OPA, etc.).
In 2001 Etienne Bernardot worked on Judith Baudinet's project "Holly Shroud Project" commissioned by the ZKM, Karlsruhe, Germany. With MAX MSP, he created an interface managing the multidiffusion and automation of the sound, lighting and video of this multimedia work.
In 2003 he was the founder with Judith Baudinet, Drum- pixhel and Xtronik of the digital compagny KSKF, he's one of its creative supporting pillars.
Between 2003 and 2010 he gradually got invoved in the research of graphic spaces which he brings to life and sets in motion - creation of images and lighting - during innovatory musical and theatrical performances.
In 2009, Etienne Bernardot created with Laurent Carlier, IRL evenings, nights performance videos and sound.
Today he devises his own interfaces this creating an interaction network between the music, the video and the lighting. He confronts reality with the digital tool, mixing real images with computer generated ones captured and produced live. He also experiments with interactive tools in order to connect the body with the digital.
He's also an active member of the cooperative of digital arts FÉES D'HIVER (feesdhiver.fr).
Etienne Bernardot also works as a director of photography for the French TV.
Related RSS Feeds
Recent Activity
e-b

tagged

TEMPS RÉELS @ Nuit Blanche 2013 BRUXELLES

with

Temps réels

,

performance

,

video

,

musique

,

Stéphane Bissières

,

bunq

,

Etienne Bernardot

,

eb

,

bunq&eb

,

live

,

concert

,

Nuit Blanche

,

Bruxelles

and

Recyclart