Joined

Location

New York, NY
Profile Images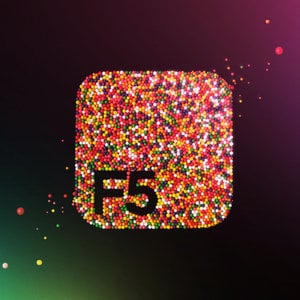 User Bio
HAPPY F5! is the two-day creativity festival coming to New York City this April 15th and 16th. Created by Motionographer founder Justin Cone and former OFFF Executive Producer Carlos El Asmar, F5 is built around "creative collisions"—moments of lasting insight and inspiration that come from venturing outside your comfort zone and smashing into other fields.
For its second birthday, F5 wants a big party with all its friends. (That's you.)
Since the initial fest in 2009, we've seen the reform of strategies in our industries, our landscapes, and our lives. It's ripe time to bash that piñata and celebrate our collective artistic rebirth. April 14th and 15th, we'll throw down again in NYC with full two days of incredible presenters, workshops, original motion work, a full bar and a killer after party.
F5 is founded on the belief that true change occurs when you look outside your world and explore new horizons. The festival fosters creative collisions—unexpected insights from sources you didn't see coming. The goal is nothing less than to change the way you think about your work and your life. Our ethos:
1. PROFIT: NO
Full disclosure: We don't make any money from this. We have no sponsors and keep our ticket prices to an absolute minimum. There is no commercial involvement today or tomorrow. It's about community and creativity.
Seriously. That's not bullshit. We mean it.
We also don't pay speaker fees and don't allow agencies, studios or reps to sponsor the event. Purity matters. We don't want dollar signs clouding anyone's judgment.
2. ATTENDEES: YES
It's all about the attendees: Creative spirits on fire. Cream of the crop artists, designers and storytellers looking for some way to connect with each other and with the world at large. You are the most passionate people on this earth, and as such, you embody the essence of F5.
3. SPEAKERS: YES
This isn't "another design conference." It's a meeting of great minds—it's about diversifying our perspective. In addition to top studios and individuals you know from Motionographer, we'll be mixing the party up with talents from places and spaces that exist outside our comfort zones. All in the spirit of creative collisions—those moments of lasting insight and inspiration that occur when we smash into something unexpected.
4. PARTY: HELLS YES
Yes, there is a bar at the venue. Yes, we will be giving out plenty of free drinks. Yes, that means you'll have to pace yourself. I mean, seriously...it's a birthday party.
Friendships will be formed. Connections will be made. Ideas will take flight.
Join us.
Related RSS Feeds