Fabio Perletta
Joined

Location

Roseto degli Abruzzi
Profile Images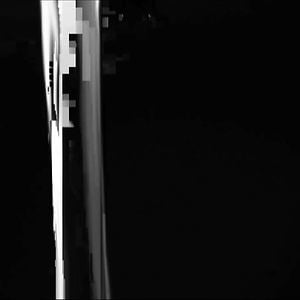 User Bio
Fabio Perletta, also known in his recordings and performances as Øe, is an Italian sound artist and graphic designer. He has a BA in Film Studies at the University of Rome La Sapienza, writing a thesis entitled "Electronic sound between cinema and contemporary forms of audiovisual". In this work he referred to the works of Bill Viola, Ryoji Ikeda, Chris Cunningham and David Lynch, focusing on the most recent theories about human perception, as a result of Semir Zeki's neuroaesthetics perspective. Fabio consequentially graduated with honors in Electronic Music at the Italian Institute for Music Technology (IITM), where he developed a multichannel (quadraphonic) sound environment that consists in an underwater landscape.
Described as trascendental and breezy architectures, celestial humming and luminescent hypnosis, his music is aimed to research the beauty into imperfection and to give a sense of stillness to the listener. His sound focuses on representing and discovering the sound of the invisible; he mostly uses asynchronous loops and microsounds, drawing inspiration by the microparticles, the quantum physics, the concept of void and the psychology.
He is also known for the founding of the Farmacia901 record label, along with his work for A/V installations and performances as a member of Seventh Sense Art Group and his membership of the AIPS network, formed by Alessio Ballerini, Enrico Coniglio, Fabio Orsi, Franz Rosati, Francesco Giannico and many more.
At the same time Perletta works on Sleep Concert, an isolationist music project which aim is to create a sound experience that leads people into a state of semi-waking or active sleep, an unconditional state of thinking cap, between consciousness and involuntary psychoactive dimension, typical of dream.
Along the years he has collaborated with Tau Ceti, Giustino Di Gregorio, Andrea Ferraris, Paolo Buatti, Orgon, MDF, Plaster and his works appear in the same labels of artists such as M.B./Maurizio Bianchi, Hiroki Sasajima, Terje Paulsen, Ennio Mazzon, Tiziano Milani, James McDougall, Nils Quak, David Velez; he has performed in Italy and Germany as solo and in festivals with, among the others, Oval, Mika Vainio, Emika, Jimmy Edgar, Moha!.
Related RSS Feeds