Familyland
Joined

Location

Belgium
Profile Images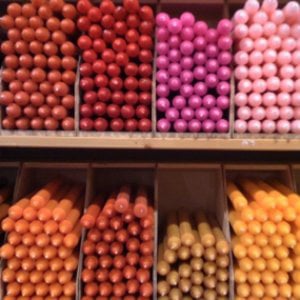 User Bio
The Apostolate for Family Consecration is an International Catholic Lay Movement founded by Jerry and Gwen Coniker in 1975. It was approved that same year by ecclesiastical authority in the Church. On June 15, 2007, the Feast of the Sacred Heart, the Apostolate for Family Consecration received International Pontifical Status and now has media and training centers in the USA, Philippines, Myanmar, Mexico, Russia, Nigeria, Portugal and Belgium.
The ultimate vision of the Apostolate for Family Consecration is a Civilization of Love, Life and Truth, a society where neighborhoods are God-centered, where parishes are vibrant, where Catholic Culture abounds, and within which are consecrated families who love the Holy Eucharist, Our Lady, and the papacy: this is the complete social reign of the Holy Family within society!
We believe that the most effective way to arrive at the social reign of the Holy Family is through consecration: giving everything to Jesus through Mary according to the formula of St. Louis de Montfort and St. Maximilian Kolbe, all in union with St. Joseph, and consecrating our families in the Truth through continuous formation. This is truly the "Catechesis of the New Evangelization" that John Paul II said could renew the world—family by family, parish by parish, and diocese by diocese.
Through this total consecration, an ever growing spiritual army is being assembled by the Holy Family to bring society to God. It is truly a "Gideon's Army," where the consecrated few can be powerful instruments of atonement by giving their meager efforts to Mary so that she can increase their value and then present them to her Son. The great Message of Hope is that a consecrated few in movements throughout the world can offset the effects of the sins of many, and usher in a civilization of love and life!
Through God's grace, the Apostolate for Family Consecration has accumulated powerful multimedia tools and has forged strong human and spiritual alliances to amass a large and growing movement of consecrated souls. This will serve to support and reinforce the hierarchy of our Church, which God has put into place to shepherd His people.
Related RSS Feeds