FerdinandCenterForTheCreative
Joined

Location

Caloocan, Philippines
Profile Images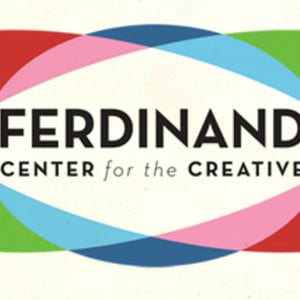 User Bio
What you do shouldn't define who you are. Who you are should define what you do.
Unfortunately, many Filipino artists aren't given the opportunity to have a job suited to their talents. They don't have the luxury of going to a school that meets their needs; many can't afford school at all. And in the Philippines, a person without a college degree doesn't have too many options. Even employees at the local fast food restaurants have college degrees, or are working towards one. What's a person supposed to do when they can't get hired?
Many join the sex industry. They might not agree with the job, it might feel wrong to them, but they have no choice. They do it not just so they can survive, but so their families may survive as well.
If they live in a rural area, they might work in the rice fields, some of the most backbreaking labor imaginable, for only about $2 USD per day—and that's only during the rice harvesting season. The rest of the year, they're left to find other jobs, which may or may not exist for them.
Things can look pretty bleak if you're a Filipino artist living in poverty.
Our aim is to give artists the chance to become what they're meant to be.
We hope to provide the finest in graphic design and art education possible, for young adults who can't afford art education. Working with other passionate professionals in our field, we hope to help Filipino artists living in poverty learn the tools of the trade, experience client work, build beautiful portfolios, and get good careers in the design industry.
At Ferdinand Center for the Creative, students will come to classes three days a week, gaining practical, hands-on experience drawing what they see, drawing from their imagination, sketching, painting in different styles and mediums, work on logos from conception to final execution, and learn the tools and software used by graphic designers. They'll get to work on actual ad campaigns and brand projects for other nonprofits around the world, as well, adding valuable work to their portfolios.
We'll offer all the education, tools, and resources so that even the poorest can enrich their lives and earn a better living with good jobs in branding, advertising, or graphic design.
We're doing more than just helping the future designers of the world.
We're looking to use our facilities in any way we can, to help as many people as possible. One of our projects, Kalye Ferdinand (Ferdinand Street in Filipino), aims to help street children learn to read and speak English, play around with arts and crafts, and learn basic computer skills all while getting a healthy meal. Solving the literacy problem goes a huge way towards solving the rest of the world's problems, and it gives street children a head start against educated children, who already have a head start in every other way.
Won't you please help us on our quest?
Related RSS Feeds
Recent Activity
Mabuhay ka Lester! And welcome to FC!