Festhome Ltd
Joined

Location

London
Profile Images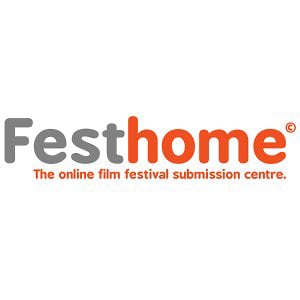 User Bio
ONLINE Film submission Centre! // Plataforma de envío de Películas Online a Festivales de Cine
Online Film Submission Centre!
Do you want the film you directed shown in different places, for different audiences? Do you organise a film festival and want to be the one showing an unknown masterpiece from a different continent? If you are either of them, you have come to the right place.
For Film-makers:
On your internet browser, wherever you are, make your film known and forget spending your money on DVDs and financing the postal service.
Upload your film to our servers and participate in any of the festivals that operate with Festhome.
Find our festivals with open Calls for entries and submit your film to them. It is much faster and easier than doing things the traditional way.
You may deal with submission and entry fees at Festhome!
For Film Festivals:
On your Internet browser, wherever you are, you may watch, rate, comment on and search through your festival entries, and access films' and film-makers' data.
Thousands of films at Festhome want to be a part of your festival. Watch them once and again, let the juries watch selected films, and get to your destination:
Building a great film festival with the most important material: great films! And festivals do not have to pay a single penny to Festhome!
---------------ESPAÑOL-------------------------------------
Plataforma de envío de Películas Online a Festivales de Cine
¿Quieres que tu película se vea en otros lugares, para públicos lejanos? ¿Organizas un festival de cine y quieres ser quien muestre la obra maestra desconocida de un contienente distitnto? Si eres uno de ellos, este es el lugar que buscabas.
Para Cineastas:
Desde tu navegador, donde quiera que estés, da tu película a conocer y olvídate de gastar tu dinero en DVDs y en servicios postales.
Sube tu película a nuestros servidores y participa en cualquiera de los festivales que operan con Festhome.
Busca los festivales con inscripciones abiertas y envíales tu película desde Festhome. Es mucho más rápido y sencillo que los métodos tradicionales. ¡Y puedes afrontar las tasas de envío y de inscripción en Festhome!
Para Festivales:
Desde tu navegador, donde quiera que estés, puedes ver, puntuar, comentar, clasificar y buscar entre las inscripciones de tu festival, y puedes acceder a todos los datos de los cineastas y la spelículas inscritas.
Miles de películas que ya están en los servidores de Festhome quieren ser parte de tu festival. Podrás verlas una vez y otra, los jurados podrán ver las películas que seleccionéis, y así podrás llegar a tu destino:
¡La creación de un gran festival de cine con el material más importante: grandes películas! ¡Y los festivales no tienen que pagar ni un solo céntimo a Festhome!
Related RSS Feeds