Amy Mac
Joined

Location

Nashville, TN
Profile Images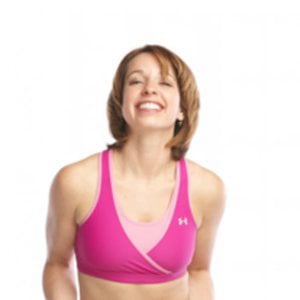 User Bio
Originally from a small town in Indiana and having spent her adult life living in Chicago, San Francisco, and Nashville, Amy has been an entrepreneur with a variety of personal interests including collegiate rowing, dance and musical theater. She graduated from Purdue University in 2002 with a B.S. in Organizational Leadership and Supervision from the School of Technology.
Following graduation, she began working as a personal service advisor at a bank while continuing to participate in theater and dance. Amy quickly learned that she was not cut out for a 9-5 job, and instead moved to Chicago on a dance scholarship and helped her husband start a screen printing company. Opportunity moved them to Nashville, TN in 2004 and she continued to dance, manage the screen printing company and Anrovia Design (a web design and consulting company), and simultaneously began her career in fitness training.
During this time, her husband, Chris McIntyre, created PodcastAlley.com; the venture quickly became the first, largest and most popular podcast directory and was responsible for populating the initial iTunes directory. This provided the opportunity to partner with the entertainment network, PodShow (now Mevio) and a move to San Francisco.
Once in California, Amy came to realize that fitness was her passion, and that she could do more with it. She initiated this career by first pursuing a certification in personal fitness training from SDSU in 2005; she subsequently added NASM and AFAA. It was also in California that Amy first began applying her knowledge practically by working full-time as a trainer and by educating clients on health and fitness. Although her work as a personal trainer continues presently, Amy knew that she wanted to communicate with and affect the lives of more people.
Amy took her career to the next level in June 2005 by beginning her first audio show: Fitness Attack. Due to the astounding results from and reception of the initial show, Amy quickly added two additional programs: Assercize in 2005 and Fit Life in 2007. The premise behind each of the shows was to provide small amounts of information in a manner that was readily understandable. Assercize, originally developed for MTV's Adam Curry, is an audio show that walks you through a new booty-sculpting move every week. Fit Life is a video show that gives you fitness tips, teaches exercises, reviews fitness products and even provides recipes or information on how to make wiser food choices. Essentially, each program was designed to target a distinct aspect of health or fitness and was formatted to provide tips that could be easily integrated into the lives of everyday consumers.
Building on the success of the programs and the lively reception of the formats by the public, Amy was prompted to publish her first book, Fitness Attack with Amy Mac, in early 2008. Mimicking the premise underlying each of the audio shows, the book was designed to provide tips for the reader on how to make small changes to his or her diet and exercise routine in order to provide dramatic impact to overall health and well-being. Ultimately, Fitness Attack made the Amazon Best-Selling list in the Family Health Section and continues to be a popular purchase by consumers.
Due to Amy's successful shows, she was approached to work with a prominent online entertainment network, Mevio, as a network producer. Responsibilities included scouting, acquiring and creating shows, running castings, producing and directing productions, network lineup organization and scheduling, talent relations, as well as spending more time in front of the camera.
Most recently, Amy has been working as a project manager and consultant for large health and wellness corporations that are looking to expand their advertising to the online market. She is using her education and experience in business, production and the health and fitness industry to help rebrand these companies to attract a more youthful demographic.
Amy Mac, founder and spokesperson of With Amy Mac, has dedicated the previous 5 years to providing consumers and clients with information about achieving and maintaining a healthy and fit lifestyle. Amy has dedicated herself to thoroughly researching and evaluating health and fitness information in order to ensure that she provides consumers with only the most reliable and well-founded material available. She has worked tirelessly to dispense this information through a variety of media sources, including online, broadcast television, Sirius Satellite, and Tivo.
Amy believes that now is the opportune time to expand her impact and educate the public about creating and maintaining a healthy and active lifestyle that is realistic. Currently, Amy is in negotiations to have her shows and articles distributed on a broader level, while also working on writing her second book. She also continues to operate a t-shirt printing company and Anrovia Design, her husband's web design and consulting company.
Related RSS Feeds