Franc Ponti
Joined

Location

Barcelona
Profile Images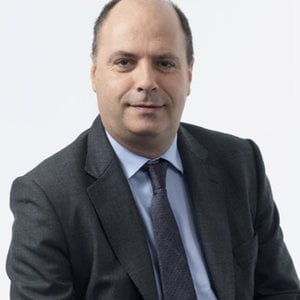 User Bio
Cualquiera que me conozca diría que Franc Ponti es Licenciado en Humanidades por la UOC, Diplomado en psicología empresarial por EADA y Master en gestión gerencial también por EADA. Y que actualmente está cursando el Doctorado en Sociedad del Conocimiento en la UOC. Además, también podría añadir la multitud de seminarios de continuidad que he cursado, entre los que destaca el "Program On Negotiation for Senior Executives" organizado por las universidades de Harvard, Tufts y el MIT.
Pero aquellos que me conocen bien, seguramente añadirían que el currículum de Franc Ponti no es el estrictamente académico, compuesto de títulos y diplomas. Diría que Franc es un aprendedor permanente, que ha leído más de 1500 libros (sin contar textos de ficción) durante toda su vida. Y que considera la lectura y el aprendizaje uno de los placeres más suculentos de la vida.
Éso es lo que creo que dirían los que me conocen y los que me conocen bien.
El caso es que nací en Barcelona el 24 de noviembre de 1961, y que imparto clases en el departamento de dirección de personas de EADA desde mediados de los noventa. Me he especializado en las áreas de negociación y conflicto, por una parte, y en creatividad e innovación, por otra. Aunque hay otras temáticas como desarrollo personal, equipos de trabajo y liderazgo que también forman parte de mis áreas académicas. Esta experiencia docente me ha permitido impartir sesiones de formación de algunas de las más prestigiosas empresas españolas, como INDITEX, TV3 (Televisió de Catalunya), Ofiservice, Laboratorios Roche, TVE, MANGO, Henkel Ibérica, Catalunya Ràdio, Institut Català de la Salut (ICS), Storopack, Bioibérica, Editorial Planeta y BSH Electrodomésticos, entre otras.
Asimismo he sido invitado a impartir conferencias en escuelas, universidades e instituciones de todo el mundo. Los más recientes en Bangkok (Asian Institute of Technology), Nantes (Audencia), Utrecht (Nimbas), Santo Domingo (Barna), Varsovia (Leon Kozminski), Buenos Aires (Granica), La Habana (Ministerio de Cultura) y Londres (Henley Management College). En España he colaborado entre otros con la Escuela Andaluza de Salud Pública, el CIDEM de la Generalitat de Catalunya, la EOI de Sevilla, el IESE de Barcelona, el Instituto de Empresa de Madrid, ESTE- DEUSTO de San Sebastián o ANEL de Pamplona.
Related RSS Feeds
Recent Activity
Franc Ponti does not have any activity yet.