Franz Rosati
Joined

Location

Rome, italy
Profile Images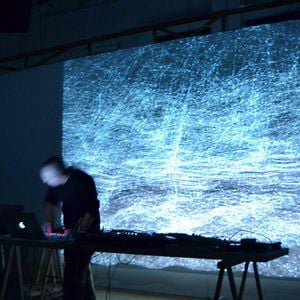 User Bio
Franz Rosati lives and works in Rome.
He's active since 2006 with his audio/visual projects and interactive installations. He has presented his works in Italian and International festivals [Nuova Consonanza, Quit Festival, M.E.I., Viedram, Les Bains Numerique, Flussi, Digital Life, Code Control, Nuit Blanche Bruxelles]. As curator of Nephogram Label, Franz Rosati publishes works himself and by italian and international sound-artists and musicians.
His approach on sound is deeply marked by the use of concrete and instrumental sources, transformed in real-time into dense violent sonic masses as into microscopic particles spread into the aural space. Audio-reactive visuals, mainly based on the use of complex mathematical equations, are a strong part of his live sets. Franz Rosati developed his approach starting from radical improvisation applied on both sound and visuals with the use of his own custom made software, keeping on preferring a live approach also during studio productions.
He's actually teaching Interactive Technologies for sound and images at Instituto Europeo di Design in Rome. He collaborated with Quiet Ensemble as sound/visual designer and interactive software developer for interactive installations, and with guitar player Francesco Saguto as GRIDSHAPE. He's also part of AIPS collective [Archivio Italiano Paesaggi Sonori].
Related RSS Feeds