Fred D. Tessier
Joined

Location

Brooklyn, NY
Profile Images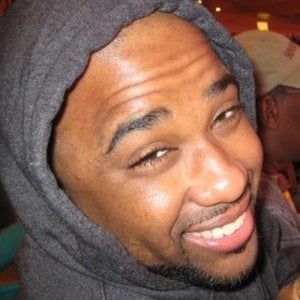 User Bio
Fred Tessier is a highly accomplished, marketing professional with over 10 years experience in brand management, strategic planning and 360-degree marketing solutions. Having been a proactive member of the Sony Music Group, MTV Networks, Nokia, and also World Wrestling Entertainment, Fred Tessier has maintained proven leadership in maximizing brand recognition, return on investment and consumer product sales.
Most recently, Mr. Tessier served as Director of Retail Development at World Wrestling Entertainment where he developed effective retail development strategies, including promotional programs (and campaigns) to drive customer loyalty, retention, and consumer product sales at all retail distribution channels, including, Wal-Mart, Target, Kmart/Sears, Best Buy, Toys 'R' Us, and Amazon. One of his most notable programs included WWE's WrestleMania Madness promotion with K-Mart, which in turn grew WWE's brand awareness in the retail sector, created a new relationship with WWE & Kmart, and also grew WWE's consumer product business at Kmart by over 14%.
Prior to joining World Wrestling Entertainment, Mr. Tessier joined Nokia's N-Series division where he was responsible for creating, managing and implementing go-to-market brand strategies for Nokia's products and services throughout the North America marketplace. Simultaneously, Tessier secured business development opportunities with multi-media software providers in gaming, navigation, and music platforms. While at Nokia, Mr. Tessier launched many multimedia devices, including a series of high-profile internet tablets. To support the launch of many of these devices, Mr. Tessier created Nokia's "Open to Anything" go-to-market campaign; where consumers were no longer limited to using one mobile carrier for their devices. The campaign was very successful and was executed in print, online, television, tradeshow, and sponsorship platforms.
Rewinding back, prior to his digital media experience at Nokia, Mr. Tessier also served as Manager, Retail Marketing & Business Development at Nickelodeon & Viacom Consumer Products. In this position, Mr. Tessier was responsible for maximizing Nickelodeon and Viacom's consumer product revenues throughout the development of promotional programs, products and sales initiatives at all retail distribution channels, including Wal-Mart, Target, Toys R' Us, Best Buy, Walgreens, 7 Eleven, Wegmans, Spencer Gifts, and more. With an array of multiple products and brand properties from the Viacom umbrella, Mr. Tessier exceeded brand expectations with licensed brands, including, SpongeBob, South Park, The Dave Chappelle Show, Paramount's Nacho Libre & Beowolf, and also Spike TV.
In addition to partnering with Nickelodeon & Viacom Consumer Products, one of Fred Tessier's most compelling highlights comes from his earlier years in the music-industry while working for Sony Music Entertainment. With a keen understanding of go-to-market strategies, Mr. Tessier helped launch the music careers of recording artists, John Mayer, Beyonce, Jennifer Lopez, Jill Scott and more. By doing so, Mr. Tessier served as Marketing Manager in Sony Music's Product Management department. In this position, Mr. Tessier was responsible for various channels, including, sales, online, mobile, new business development, publicity, promotion and A&R. Fred Tessier's marketing strategies were conducted to pursue profitability of each project and increase the perceived value of the artist; creating brand equity. Simultaneously at Sony Music, Fred Tessier represented Sony Music Entertainment and its subsidiary labels (Epic and Columbia Records) at the retail development level of the consumer products business. Retail development initiatives consisted of securing advertising commitments, merchandising opportunities, and promotional campaigns to drive consumer product sales throughout the CD & DVD entertainment categories.
Today, Tessier focuses much of his time and efforts on his own brand, Keen Management Group, Inc. Founded in early 2003 while working at Sony Music Entertainment, Tessier has has served as Business Manager and Agent to some of the most talented individuals throughout the entertainment industry today, including award-winning choreographers, Cicely & Olisa, and international film director, Santana Rodriguez. Tessier and his Keen Management agency also consult for many other brands & corporations on various project initiatives. Some of their current clients include, Samsung, Audi, Dr. Scholls, Gillette and more.
For more information regarding Mr. Fred Tessier, feel free to email him directly at fft@keenmanagementgroup.com.
Related RSS Feeds
Fred D. Tessier does not have any videos yet.
Recent Activity
Fred D. Tessier does not have any activity yet.