Estudio Gabriel Rocca
Plus
Joined

Location

Buenos Aires, Argentina
Profile Images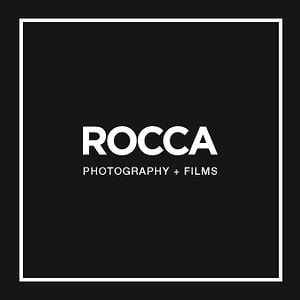 User Bio
Gabriel Rocca, fotógrafo y director. Actualmente dirige su estudio de producción y fotografía desde la ciudad de Buenos Aires, Argentina.
Gabriel realiza campañas y films para marcas de toda latinoamérica y el mundo entre las que se destacan Nike, Panten, Sedal, Falabella, Philips, Sony, Cadillac, Ripley, Gancia, Zingara y Fasano. Acompañando estas marcas encontramos las Nacionales más reconocidas como Etiqueta Negra, Caro Cuore, Rochas, Kosiuko, Cheeky, Ona Saez y La Dolfina.
El Estudio Rocca también realiza producciones integrales para la Tv Argentina y de Latinoamerica en las que encontraremos RoccaNDolls, The Influencers, All That Show para LifestyleTV; Divas en Exceso para Telefe; Fantasías y Super M para Canal 13 y la serie The Pleasure para Playboy.
En su carrera incluye varias muestras fotográficas destacándose "Divas en Exceso" en el museo MALBA de Buenos Aires en el años 2005. Rocca ha publicado libros como: Corazón Argentino, Charly, Rocca 1, Rocca 2.1 y Rocca 2.2.
También realiza varias acciones de BTL donde las marcas se unen a su nombre con acciones puntuales para Sedal, Cadbury, Gancia, Converse, Disney, Goodyear. Rocca es un activo participante de acciones solidarias para "Unicef" y "Un techo para mi país", destacándose "Tragedia de Santa Fe" donde creó una campaña de consientización que fue replicada en México y publicada en manuales de la escuela primaria de Argentina.
El Estudio Rocca también ha realizado el film Herencia Argentina; una travesía durante dos años en motos clásicas que un grupo de 30 riders hicieron por toda la Argentina. Haciendo más de 50 donaciones a colegios carenciados. Rocca por otro lado, realiza imagen para real state como St Regis en New York, Fasano en Brasil, The Crest en India y Laguna Escondida en Uruguay.
Related RSS Feeds