Profile Images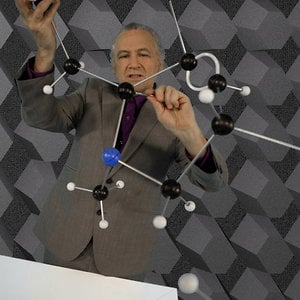 User Bio
Gary Hill (b. 1951, Santa Monica, CA) has worked with a broad range of media – including sculpture, sound, video, installation and performance – since the early 1970's, producing a large body of single-channel videos, mixed-media installations, and performance work. His longtime work with intermedia continues to explore an array of issues ranging from the physicality of language, synesthesia and perceptual conundrums to ontological space and viewer interactivity.
Exhibitions of his work have been presented at museums and institutions worldwide, including solo exhibitions at the Fondation Cartier pour l'art contemporain, Paris; San Francisco Museum of Modern Art; Centre Georges Pompidou, Paris; Guggenheim Museum SoHo, New York; Museum für Gegenwartskunst, Basel; Museu d'Art Contemporani, Barcelona; and Kunstmuseum Wolfsburg, among others. Commissioned projects include works for the Science Museum in London and the Seattle Central Public Library in Seattle, Washington, and an installation and performance work for the Coliseum and Temple of Venus and Rome in Italy.
Hill has received fellowships from the National Endowment for the Arts (1979, 1985, 1987, 1993) and the Rockefeller (1981 – 82, 1989 – 90) and Guggenheim Foundations (1986, 1990), and has been the recipient of numerous awards and honors, most notably the Leone d'Oro Prize for Sculpture at the Venice Biennale (1995), a John D. and Catherine T. MacArthur Foundation Grant (1998), the Kurt-Schwitters-Preis (2000), and an Honorary Degree of Doctor Honoris Causa of The Academy of Fine Arts Poznan, Poland (2005).
Selected books on Hill's work include An Art of Limina: Gary Hill's Works and Writings, by George Quasha and Charles Stein (Barcelona: Ediciones Polígrafa, 2009); Gary Hill: Selected Works and catalogue raisonné, edited by Holger Broeker (Wolfsburg: Kunstmuseum Wolfsburg, 2002); Gary Hill: Around & About: A Performative View (Paris: Éditions du Regard, 2001); and Gary Hill, edited by Robert C. Morgan (Baltimore: PAJ Books / The Johns Hopkins University Press, 2000).
Hill is represented by Donald Young Gallery, Chicago - donaldyoung.com, and also exhibits work with In Situ / Fabienne Leclerc, Paris - insituparis.fr; Gladstone Gallery, New York - gladstonegallery.com; and Galleria Lia Rumma, Naples - liarumma.it.
Related RSS Feeds