Gérard Chauvin
Joined

Location

France
Profile Images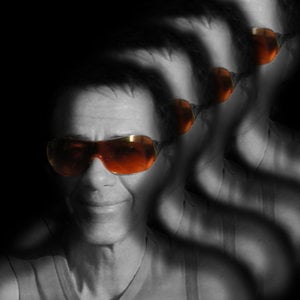 User Bio
The body, pictures and its dangers
Suspicion against every form of dogmatism and pictures construction
The physical body disappeared in the representations and intentionally concealed the heart of religion so long in the development of symbols, archetypes and prohibitions diverting man from his own body
My work has hitherto been a sort of quest for a physical body disappeared or about to disappear.
In general, and so far my work has raised the question of the physical body in digital systems and media.
Indeed, critically and analytically, it is possible to raise the question of possible loss, a kind of disappearance of the physical body in these systems in favor of a reality effect.
Overall, and in continuation of this work, it is easy to see that this body has also gone missing in the heart of religion so long in developing
symbols, archetypes and prohibitions diverting man from his own body ... (see Michel Onfray
"The concerns of pleasures - Construction of a solar erotic" (Flammarion edition) (...) twenty centuries of Christianity have produced a body and sexuality deplorable catastrophe (...)
___________________________________________________
Gérard Chauvin 1950
Lives and works in Angouleme in France
Main activities: Video / multimedia facilities and teaching at the Ecole Européenne Superieure de l'Image in Angoulême from 1985 until May 2004and the School of Fine Arts The Acacias in Angouleme until now
Directorate for the EAP ACACIAS May 2004 to February 2005
___________________________________________________
Le corps, l'image et ses dangers
Méfiance à l'encontre de toute forme de dogmatisme et de construction d'images
Le corps physique disparu dans les représentations et volontairement occulté au cœur des religions depuis si longtemps dans l'élaboration de symboles, d'archétypes et d'interdits détournant l'homme de son propre corps.
Mes travaux ont été jusque là une sorte de quête d'un corps physique disparu ou sur le point de disparaître.
De façon générale, et en prolongement de ces travaux, il est aisé de constater que ce corps a également volontairement disparu au cœur des religions depuis si longtemps dans l'élaboration de
symboles, d'archétypes et d'interdits détournant l'homme de son propre corps… (cf Michel Onfray )« Les soucis des plaisirs – Construction d'une érotique solaire » (édition Flamarion) (…) vingt siècles de christianisme ont fabriqué un corps déplorable et une sexualité catastrophique (…)
______________________________________________________
Gérard Chauvin 1950
Vit et travaille à Angoulême en France
Principales activités : Installations multimédias et enseignements à l'Ecole Supérieure de l'Image à Angoulême de 1985 jusqu'en mai 2004
à l'Ecole d'Arts Plastiques Les Acacias à Angoulême jusqu'à aujourd'hui
Direction de l'EAP les ACACIAS de mai 2004 à février 2005
Related RSS Feeds