Profile Images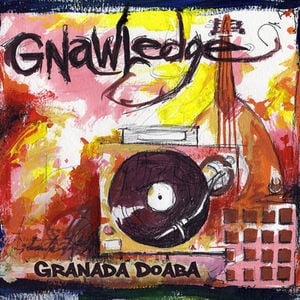 User Bio
Gnawledge is about outernational hip-hop, slow-cooked rhymes and beats from around the seven seas. Composers of modern electronic riddims rooted in traditional analog musical cultures, Gnawledge artists wander from archeologist to journalist, focused on learning and teaching about the funky side of global folk music.
As sample-based musicians, the Gnawledge family recognizes the responsibility of hip-hop artists to contribute something fresh for the next generation. Sustainable environmental design is based on planting as many seeds as plums plucked. Jacking for beats without bringing something new to the library will eventually suck the record store dry. For every sample we flip, we add a new layer of live instrumentation for life's sake.
Gnawledge is about teaching and learning, slowly and defiantly. Chewing on ideas until you develop an independent opinion rather than swallowing and regurgitating the spoonfed cliches in the textbook.
Most of all, Gnawledge is about promoting mass community consciousness, whether through international collaboration or a bumpin live concert.
"Bounce when my band hits your town with the funk /
Technics in the backseat, guitars in the trunk"
Related RSS Feeds
Recent Activity
Gnawledge Records does not have any activity yet.