Good News Baltimore
Joined

Location

Baltimore
Profile Images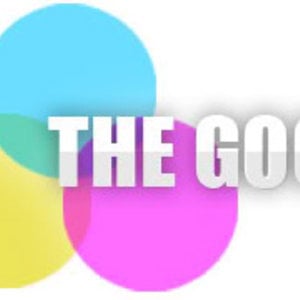 User Bio
The Good News Network (TGNN) is a non-profit organization located in Baltimore, Maryland. Founded by two communications alumni from Morgan State University, TGNN now has a small staff that is comprised of faculty, students and alumni from Morgan State. With an emphasis on community, truth, and entertainment, TGNN produces "The Good News," which is a news and entertainment television program that highlights positive people, places, music, and organizations in Baltimore. We felt it necessary to start a media organization like this to spread uplifting and informative news amongst the current overload of adverse television news images.
We aired two episodes this past summer on the MGM movie and family based cable channel called THIS-TV. In the Baltimore demographic, THIS-TV is channel 206 on Comcast, channel 463 on Verizon Fios and broadcast channel 45-2 on WBFF. We are proud to say that after the mandatory signal conversion from analog to digital, THIS-TV is available in approximately 1.1 million Baltimore households so we know that our voice will be heard.
Right now we are back in the research and development stage to create new content, build our brand in the community, and raise enough funds so that we can broadcast our program for a substantial period of time. Our goal is to launch on March 21st, 2010 and we are very dedicated to broadcasting throughout the entire year and beyond. We understand that it takes more than sheer drive to create change in the world which is why we are asking for donations to support "The Good News." This is a chance to really support positive media.
By supporting TGNN, you assist us in covering and broadcasting stories that stimulate, enrich, and enhance the Baltimore community which we believe will lead to a higher morale in the city and the surrounding areas. You will also give small businesses owners a platform to advertise on our show and website which helps combat the economic downturn that is an overwhelming obstacle for small businesses.
Although we are based in Baltimore, we plan to implement this ideology of positive media through the TGNN platform nationwide. However we must start somewhere and Baltimore is a great city to begin. We realize that positive change is possible and that no matter the magnitude of the idea, a vision can be materialized and obtained.
We would love to hear from anyone that can offer information about possible routes for financial sustainability that can further the mission of The Good News Network.
Contact us at INFO@THEGOODNEWSBALTIMORE.COM and in the meantime you can watch our previous episodes online at THEGOODNEWSBALTIMORE.COM
Remember. "The Good News."Because good things still happen.
Related RSS Feeds
Good News Baltimore does not have any videos yet.
Recent Activity
Good News Baltimore does not have any activity yet.