Groove Entertainment & Lighting
Joined

Location

Lexington, MA
Profile Images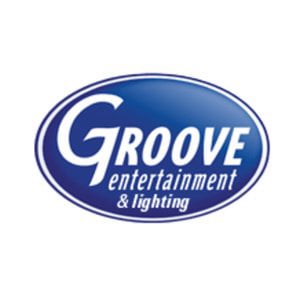 User Bio
Groove Entertainment & Lighting is over 20 years new now and is still satisfying our clients every need.
With the leadership of founder and DJ / Designer, Joe Toto, the company is very proud of its many satisfied clients, many of whom we now call friends. Our work would not be nearly as rewarding and successful if it were not for the help of our family and associates, such as Marcia, Peter, Derek, and so many more. We have a great team and we will do our Very Best for you.
Our mission to our clients is to deliver an extraordinary experience while not loosing touch with the little things.
We Love what we do. Let's share and work together!
Thank you
Groove Entertainment & Lighting is a well respected and long standing Wedding and special event company. Our mission is to make your wedding a success! We strive to build relationships with our clients and share in the beauty of this most special day. Count on us to be there when you need us. We will exceed your expectations!
A Full Service Wedding Company helps brides with four very important aspects of their day. Music, up lighting, photography and videography.
We save the bride time and money, where she only has to deal with one company. Our whole staff will know her and make her feel warm and part of the team.
We share this day together with the bride and groom. Their family and ours!
Groove Events and Groove Entertainment & Lighting have been helping local and International Brides for over 20 years. We have offices all over New England. We are local people from New England, our roots are here but we continuously educate ourselves in the Wedding industry to help our brides have the Hottest most Elegant wedding in town!
World Class events for World Class Brides. From Rio to Boston, Danvers to Newport, Every Bride is different and we adapt and become an extension of your personality.
Why should brides choose us, because we aim to please! We stay with our brides, guiding them through the whole process, this is what we do everyday, our full time commitment. We have the experience and dedication that you can trust and count on!
Learn more, it's easy...
Please visit our website GrooveEntertainment.com for a very fun and interactive time.
Or
Call us and make an appointment, we would luv to meet you.