GY312
Joined

Location

Chicago
Profile Images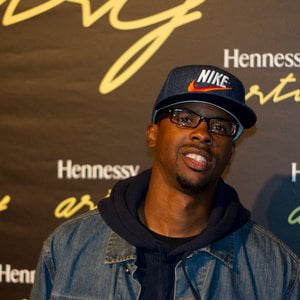 User Bio
GY from Chicago. Journalist/Host. GWHH Correspondent. Im a leader striving 2 reach that upper level like Leroy. Follow me in my quest (twitter.com/GY312). As you were...
______________________________________________________
So, just who is Grant Yanney aka GY312?
The answer: Alpha male. Harbinger of the groove. Writer/Journalist. Natural born leader. Social Media Correspondent. Event planner and host. Musically-inclined, and a wordsmith amongst many other titles, but he wouldn't want to pile on.
GY's hobbies include "hooping, playing tennis, putting people ON, channelling his acute randomness, discussing sports, eating a lot of scrumptious food, and lastly, snacks and what not." He reps team Gowhere Hip-Hop and The Chi Collective. Considered a linguist of sorts (he boasts an epic command in the English language and Chicago Urban vernacular.), he covered the Chicago Sneaker Pimps tour and The North Coast Festival for Gowhere and has interviewed a who's who of Hip-Hop royalty: Wu-Tang's Raekwon, Big Boi from Outkast, Too Short, Phife Dawg & Ali Shaheed from A Tribe Called Quest, Big Sean, Cyhi Da Prynce, CurrenSy, Stalley, Camp Lo, Big Krit, The Cool Kids, Trugoy from De la Soul, and many more notable artists. GY has a bachelors degree in journalism and has always appreciated the communications medium in both print and broadcast media, he has always admired good conversation and it shows through his interviews.
GY carries a strong voice and an even greater pride towards being multi-faceted. In addition to that, the 312 in his name represents the pride he carries from being born and bred in the great city of wind. 312 is more than just the oldest area code in the third largest city in the U.S, its a mindstate and way of life. A south-side native, GY credits his upbringing (and his mama) for providing his wit, grit, and hustle. He bares no tattoos, but if he did, it would include the 312 in some form or fashion.
GY's current career goals include continually getting better at his craft, racking up more insightful interviews, helping others, and enjoying his sucker-free lifestyle.
His personal mottos are "Complacency Kills" and "Always Striving." Where ever there is a groove, dont be surprised to find Mr. GY312 caught in the middle of it.
Related RSS Feeds