Hector Gomez
Joined

Location

Vista, CA
Profile Images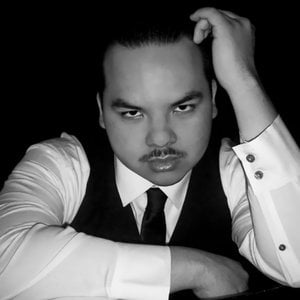 User Bio
My name is Hector Gomez. I have uploaded my four demo songs in four seperate videos in hopes that it may be able to help me achieve recognition amongst record labels. I would greatly appreciate the opportunity to showcase my skills in both songwriting and music production. I would describe myself as someone who wants to literally change the world with the power and message of my lyrics and the musical production skills that I have. I truly do strive for a different sound amongst all the others. I am very personal and I am not afraid to speak my mind on controversial topics in my songs. I am also a very politically and socially aware person. I have seen first and foremost the struggles that everyday people deal with and the constant battle we have with the state of the world we live in. I honestly feel that I have a talent to relate to people through my songs and express what they themselves truly feel inside.
I have been writing and making beats for a few years now and my lyrics are very unique and speak of topics that I believe not many talk about. I mainly write songs on real life/social problems and situations that people face every day. Some examples of different topics that I have written about are the current state of America and the economy, the corruption in politics, and religion and the afterlife. I also write about different social issues such as domestic violence, social service abuse and the fall of the education system in America. Overall my songs capture the struggle of surviving in a world where there are too many problems and not enough people working to fix them.
The message that I want to send through my music is simple. I want people to listen to my music and really feel my pain and struggle in life. I want them to be shocked by the content of the lyrics but I want them to also realize and take action with these issues. I want to be a leader and someone who can actually step up and make people recognize what's really going on in the world and our communities. I feel with the right tools, I can become something great. I can be a songwriter, deal in music productions and even an artist itself. I just want the opportunity to show what I can do, to forever change the music industry and the impact that music and lyrics can have on people's lives.
Related RSS Feeds