Paula Wertheim
Plus
Joined

Location

Israel
Profile Images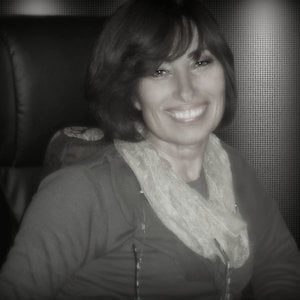 User Bio
Jewish wife, mother, Israeli expat from the U.S., An unexpected bonus (and challenge) of my job as Executive Director for HDAudioPlus was learning music videography; a new skill that cost several months of trial and error before I figured out what I wanted to do and found the right program for the job.
That was the easy part. Next I had to practice...and practice some more. I would start in the afternoon and work non-stop until I passed out at the keyboard!
People often ask me about Israel. Life here is incredibly beautiful and meaningful-but not easy. Every day thousands of Israeli mothers and wives feel a sickening sense of dread as we smile and bid farewell to husbands and sons in uniform returning to base, or usher our little ones out the door to catch the school bus. It takes a lot out of people emotionally to live with that kind of stress day after day.
It's funny how all Israelis have the same neurotic love - hate relationship with the media. We're the world's biggest news junkies. Every hour on the hour the whole country grinds to a screeching halt and anxiously holds it's breath to hear the latest headlines over the radio. Israel is one place where " NO news is good news"!
Call me "meshuggah" (crazy), but I still wouldn't want to live anywhere else.
David Ben Gurion said it best: "If you live in Israel and you don't believe in miracles, then you are not a realist."
Related RSS Feeds