Hi Ho Silver Oh
Joined

Location

Los Angeles
Profile Images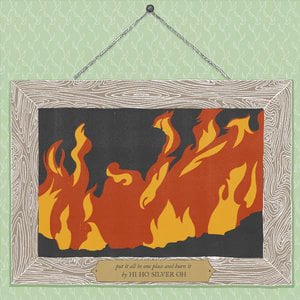 User Bio
A short biographical essay about Hi Ho Silver Oh.
By William Randolph Brafford.
A week or two ago, I was watching my friend Casey play his songs for a small crowd at Chapel Hill's Nightlight club. I hadn't seen him play solo-acoustic at a show in I don't know how long, and I was a little bit surprised to find that the things I love about Casey's music now are basically the same things I loved back in high school when we played shows together in church rec-rooms. And now Casey has asked me to write a short biographical essay for his "one sheet," whatever that is, and so I get to try to put some of what I observed in the Nightlight into prose. As I see it, the point of what I'm writing is (1) to explain to you something about who Casey Trela is and where he comes from, (2) to say something about what his band, Hi Ho Silver Oh, sounds like, and, if all goes well, (3) to give a glimpse of what I think Casey is about, deep down. I'm not sure that I can do it right, but here goes.
Casey spent the first part of his life in Rome, New York, which is somewhere in the upstate, but he moved to North Carolina and went to middle school, high school, and college there. While in high school, he wrote and home-recorded a couple of largely acoustic albums that sounded a little bit like unplugged Jimmy Eat World, but more expansive and autobiographical. It was during this time that he started developing his penchant for house shows, playing, for example, in my family's living room for maybe fifteen people who all liked his songs. (He'd also play for bigger audiences churches and coffeehouses; we were too young to hang out in bars.)
In college, Casey started a band called Sweater Weather, and he kind of blossomed as an arranger, bandleader, and songwriter. They'd play everything from fantastically loud and intense songs about the eschaton to whisper-quiet songs about moving away from a childhood home. But college ended, and so did the band, and Casey moved to Los Angeles. On the West Coast, he started writing songs that he could play either by himself or with whoever else showed up, and he called the project Hi Ho Silver Oh.
But what does it sound like? There are some things that hold constant over Casey's entire output: the introspective-with-bright-flashes-of-humor lyrics, the intuitive sensitivity to dynamics, the catchy-enough-to-sing-along choruses that beg you to participate, the home-recording ethic. But with this project Casey has started to do things I haven't heard him do before: a few Roy Orbison-style love ballads, sunny California harmonies, and delicate instrumental lines and chord progressions. The guitar is the central instrument, so everything works for the solo shows, but the sound gets fleshed out in the recordings by keyboards and tambourines and the occasional violin, depending on what the song requires.
And I think I can shed some light on why Casey writes these songs. One time when we were driving south from Washington DC back to North Carolina, Casey explained to me why Roy Orbison's version of "Love Hurts" is better than any other version he's heard. There's this one line — "love is like a stove / burns you when it's hot" — that some covers omit. Even good covers, like the one by Gram Parsons and Emmylou Harris, tend to make love's hurt sound like something that's good in the long run, but not Roy. When Orbison sings about getting burned, he means that love actually hurts. Badly. It's not a no-pain-no-gain kind of thing, it's just hurt. Some of us know this from experience. Of course, Roy Orbison also sang "Running Scared," so he knew that love is good even as love hurts, and these parts of love can be separate or they can be mixed, and that these are truths that can be hard to sing without being sentimental. These are the kinds of truths that Hi Ho Silver Oh wants to get across, and to get them across in a way that we can sing them together and maybe be somehow better for it. Or at least, that's my take on it.
I hope that answers all of your questions.
-wrb
Related RSS Feeds