Howard Ellison
Joined

Location

Western UK
Profile Images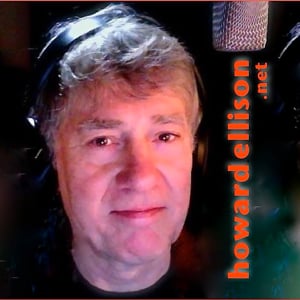 User Bio
General-purpose expression with 'mike in shot' spells it out: I'm a voice actor. One of a swarm of people who spend their days cooped up in a small silent room, with a mike, some script and headphones for company.

Peep in to watch us, and you'll think we have gone mad - and you'd be right. Alone, we wave our arms, pull faces, make terrible groanings... all the while swigging warm green tea. We may even respond suddenly to what must be voices, heard by nobody else.
Out of madness comes order, of a kind: Though you will rarely know our names, you hear our voices on your radio, TV, iPhone, telephone, audiobook and of course the internet. It's all in the day's work to be a 'compelling' advertising voice, a sooothing guru, a crazy cartoon character, a car salesperson, the hero and heroine of a romance.
All of us love what we do even though it is highly competitive and for most it takes some years really to build up a living. Your skill-set needs time to develop: acting, script analysis, voice-control, mike technique, editing (if you work from home), social networking, marketing, business... It can be a good idea to volunteer your time at first to a not-for-profit organisation - for example community radio or a charity that wants a talking website - or to some of the incredibly creative new young film-makers who post on Vimeo.
Related RSS Feeds
Recent Activity
Dom's made a moving piece of film - and even if the costumiers hijacked artistic freedom, you can see those spotless uniforms as symbolising innocent youthful beings before they were pitched into the horror of war.