Profile Images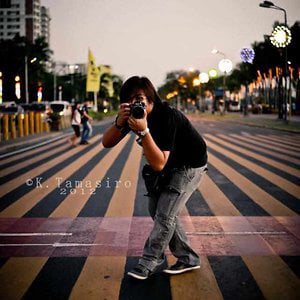 User Bio
NetworkEngineer.Musician.DigitalArtist.Photographer.Human ||
Main Profile: facebook.com/kreauxze
Portfolio: alecegido.wix.com/imagine
Wedding and Events: redstringaftermath.wix.com/redstring
Cosplay, Fashion and Product and Wedding Photographer
~I always loved anime, got engaged in attending conventions since 2005, got my Point-and-Shoot Cam back then, been using it for so long,then i bought a DSLR, but not for serious photography purposes.
~this year, May 2012, got involved in my first open shoot, and its a cosplay open shoot... you may say I'm just new in this field, specially photography, i drastically improved my art and passion to where it is now, and I'm continuously growing and learning.
~Cosplay Photography, yeah, it may look childish, shooting Persons wearing costume and posing like anime characters, or so they think. Cosplay Photography can be considered one of the most complex Photography out there. Why? It is a combination of multiple fields of Photography, Fashion, Portraiture, Glamour and Fantasy. I envision that the creativity I can put in these shots of mine in Cosplay will be applied to any other types of photography concerning humans.
~i don't want to be called into a specific field of photography, i wanna be called a "IMAGINOGRAPHER"
Related RSS Feeds