IDEAS Orlando
Plus
Joined

Location

Orlando, FL
Profile Images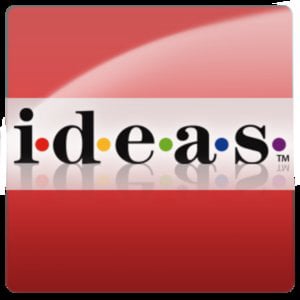 User Bio
IDEASorlando.com
facebook.com/ideas.orlando
twitter.com/ideasorlando
youtube.com/ideasorlando
407-601-7878 ideasorlando@gmail.com
Our downtown Orlando post production facility consists of three non-linear high definition video editing suites including both Avid and Final Cut Pro editing systems. All edit, audio, and graphics suites are connected to our Avid ISIS 5000 network.
Both of our post production audio mixing studios at IDEAS are equipped with digital consoles and run on Pro-Tools. Audio A is an acoustically designed custom built critical listening room capable of doing sound design and surround sound mix to picture work. Both Audio A & B are fully equipped for voice over recording, voice over to picture, ADR, vocal recording, ISDN (sending & receiving, Dolby Fax & Zephyr, EDNet Affiliate) as well as audio editing. Both rooms are connected to our recording stage.
Our stage acts as a VO/ADR/Foley stage for post production audio work with video monitoring and ISDN capabilities. It is also used as an insert stage equipped with a cove/cyc for still photo shoots as well as smaller production shoots.
Our motion graphics team executes a wide range of tasks including design, compositing, rotoscoping, visual effects, motion tracking, and shot stabilization for a variety of projects in the broadcast, corporate, healthcare and government industries.
Web development is no longer merely designing and programming a website with a couple tabs. Social networking, complementing mobile apps, and sites with games and animations with current SEO (search engine optimization) are all part of the everyday requirements in addition to the traditional sales and marketing websites. The websites we develop are built with a variety of technologies (HTML, CSS, JavaScript, PHP, MYSQL, Flash, Actionscript, etc.), are easily updated by the clients through content management systems (WordPress, Joomla, custom) and are all mobile web friendly. Whether it's plain text to the most complex web-based internet applications, our web design team is comfortable with any web solution or frame work (jQuery, Mootools, etc).
We have designed simple web-based games for clients as well as for our own marketing. In addition, we have done work in a variety of platforms and languages including Flash (Actionscript), Director (lingo), iPhone (Objective-C), BlackBerry (Java). Our games have included trivia, physics-based, shooters, role-playing, puzzles, matching, and driving.
Our machine room consists of an Edirol HD format and frame rate converter, Sony HDCam, HDV, digital beta, D2, Beta SP, DVD, ¾", 1" & VHS decks for video duplication. If needed, our MAC and PC closed captioning systems do both standard and high definition. In addition, the IDEAS Orlando post production facility does file conversion and digitizing for clients needing to convert footage from tape to files for laptop editing.
Related RSS Feeds