ILL-IGGY MUSIC PUBLISHING
Joined
Profile Images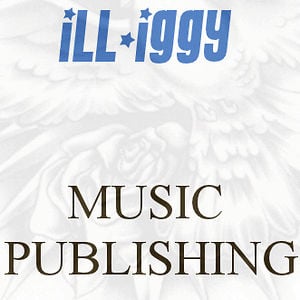 User Bio
ILL-IGGY is built on the cornerstones and principles of producing quality music and songs for all formats on all platforms. Our Team brings over 20+ years of experience from multiple arenas all into one House.
ILL-IGGY MUSIC PUBLISHING was established in 2009. In 2011 we received breakthroughs in the form of Television Placements with four of our Songs on MTV, and VH1! The songs "New Love" and "Fly Like No Tomorrow (Single Ladies Mix)" were used in 'Single Ladies' (Season 1/Episode 1/Cry Me A River: Acts 2 & 3), the "Excuses Instrumental" was used in 'Basketball Wives 3' (Episode 4: Act 2), and "Needin U" was used in 'Good Vibes - Backstage Babs' (Ep. 9: opening feature).
Owner/Partner of I.I.M.P. chimed..."It's good to follow what others are doing, but it's even greater when you find your own identity staying true to who you really are, and making your songs a perfect representation of who you are, and what you stand for. I love and respect the old fashioned way of doing things in the creation of music, and am always inspired by the 'Greats', 'The Legends', and the one's who paved the way for the new generation. That being said; I believe it's time for something new. Something very ILL-IGGY." There is so much more to come."
The future is bright for ILL-IGGY MUSIC PUBLISHING as we continue to create ground-breaking, and innovative ways to enhance the future of music, and it's influences!!! Stay tuned . . .
Related RSS Feeds