Ilse Frech
Plus
Joined

Location

Amsterdam
Profile Images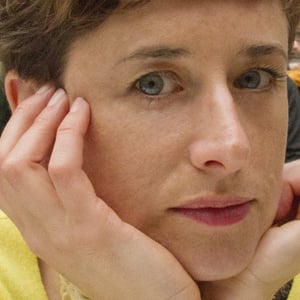 User Bio
Ilse Frech was born in 1972 in Amsterdam, where she grew up. Studied from 1990 to 1994 at the Royal Academy of Fine Arts, Architecture and Music in The Hague. Followed a MA study in photography at St Joost Academy Breda (1st year out of 2) 1995-1996. Since June 2013 she graduated from the HEAD- Geneva, University of Art and Design in Switzerlan for a Master of Fine Arts – Major Visual Arts.
Her previous work has been published nationally and internationally, of which some highlights:
In 2003 she participated at the Joop Swart's Masterclass for World Press Photo on the theme 'Enough'. She worked in the 'banlieues' of Paris and Marseille with Muslim youth. Resided for one year (2005-2006) at the Cité des Arts in Paris to start on her multimedia project " I Am - Paradox Identity" with young French Moslem women residing in Paris' suburbs, known as 'banlieues'. Since, Paris became her base to live and work from until 2009, during which she continued to work on "I Am - Paradox Identity".
'I Am - Paradox Identity'/'I Am - Identités pluri-Elles' was then exhibited at the Institut Néerlandais as part of the Mois de la Photo Program in 2008, at which her book publication was launched.
'I Am - Paradox Identity' was exhibited in Switzerland for the first time in 2011, at Quai Nr. 1, Vevey. Since 2008 the project has been shown at several locations in Europe.
Her book 'I Am - Paradox Identity' was nominated in 2008 'Best Dutch Book Design', The Netherlands and is also part of a Dutch publication, published in 2012, titled 'Het Nederlandse Fotoboek sinds 1945'/ 'The Dutch Photobook since 1945', a selection of 150 best Dutch photography books realized since 1945. (NAi Publishers, Rotterdam, The Netherlands)
Her first video film, titled 'I Am. My Islam. My France', part of 'I Am - Paradox Identity' was selected to show on the International 'Incheon Women Artists' Biennale' in Korea in July 2009 as part of 'The Tuning' exhibition of the Biennale titled: 'The 21st Century, The Feminine Century' and the 'Century of Diversity and Hope'. Commissioner Heng-Gil Han invited both male and female artists whom, through their art, explored human subjectivity from feminist perspectives.
She was selected to take part at Plat(t)form 2010 organized by Museum Winterthur, Switzerland, as she was nominated for MJA 2010, 'Mission Jeunes Artistes' in Toulouse, France.
For 'Document Nederland' 2010, an annual photography assignment, commissioned by the Rijksmuseum and NRC Handelsblad, The Netherlands, she stayed on Curacao and Bonaire for 4,5 months on the eve of autonomy which was set at 10 October 2010. Her project as a result, "Zjeitu", was published and exhibited in the Netherlands by NRC Handelsblad's weekly and De Kunsthal in Rotterdam.
She conceived a multimedia website with video, short essays, photographs and audiorecording for which she had collaborated as well : media.nrc.nl/documentnederland/
Her long-term project on a young Russian seropositive woman, Nika, is a mixed media project where she intertwines her photowork with video, interviewing and audiorecording into a film, here shown.
Since 2000 she has received several scholarships from Dutch foundations as: Fonds BKVB, Stichting Sem Presser, Stichting Democratie en Media, AFK, Stichting FBJP that enables her to (partially) finance her projects.
Related RSS Feeds