Imagion Pictures
Joined

Location

Huntington Beach, CA
Profile Images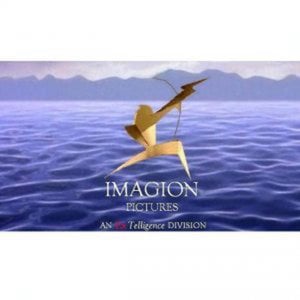 User Bio
About Me:
Imagion Pictures is an entrepreneurial creative freelance business, managed by Dani Stauder.
The first feature film projects on the production list are a martial-arts short feature 'Densetsu no Ansātsu' (The Legend of the Assassin), a mafia/gangster feature titled 'Get Montegrini' and an extreme-sports concept called 'MaxXtreme'.
On the moment I am just a student, but my largest ambition is to make feature films and music videos. I'm also able to develop my knowledge for doing this. I want to be creative producer or supervising director in big blockbuster projects.
On screen I also made some appearances as a semi-actor in several productions like feature films, series, music videoclips and a commercial..
imdb.com/name/nm3253719/filmotype
Occupation:
Creative Producer/Director/Semi-Actor
Directors/Producers:
George Lucas, Steven Spielberg, James Cameron, Michael Bay, Jerry Bruckheimer, Ridley Scott, Luc Besson, Dave Filoni, Doug Liman.

Feature Films:
Indiana Jones, Star Wars, Pirates Of The Caribbean, The Island, The Last Airbender, G.I. Joe, Gladiator, A Good Year, The Mummy, Arthur and the Minimoys.
Television Shows:
The O.C., Californication, Las Vegas, Heroes, Two and a half men, Hotel Babylon, Avatar: The Last Airbender.
Favorite Music:
Red Hot Chili Peppers, Black Eyed Peas, Nelly Furtado, Timbaland, Justin Timberlake, Esmée Denters, Katy Perry, Lady Gaga, Ke$ha, Beyoncé, Shakira, Snoop Dogg, Pete Philly & Perquisite, Michael Jackson, Grego Salto, Tokio Hotel, Coldplay, Miley Cyrus, Selena Gomez.
Favorite Books:
Dinotopia, Journey to the Center of the Earth, Around the World in 80 Days, 20.000 Leagus Under The Sea, Ilias of Troy, Aeneis.
Interests:
Films, Acting, Wakeboarding/Wakeskating, Wintersports, Surfing, IMVFX, Games, Traveling, Ancient Antiquity
Related RSS Feeds