incite/
Joined

Location

Hamburg
Profile Images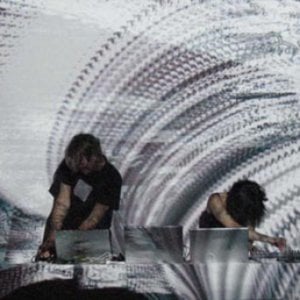 User Bio
incite/, the Hamburg-based audiovisual electronic duo of Kera Nagel and André Aspelmeier. Mixing eye-catching experimental audiovisual art with dynamic distorted IDM grooves, the duo criss-crosses art and club worlds, creating intense experiences for ears and eyes. Fragmented electric junk, fragile bursts of static noise and extra-charged sub-bass-kicks join abstract monochromatic imagery. incite/ play seriously weird glitch and quasi-danceable grooves in synced conjunction with intense grayscale visuals from abstarct to semi-narrative.
Live shows are the main focus of incite/. Since April 03 Kera and André have played far more than 200 gigs: tours in Europe and the US, gigs on international festivals such as Elektra (Montreal), Némo 09+10 (Paris) 5DaysOff (Amsterdam), Cimatics06+08 (Brussels), ExperimentaClub (Madrid), Dokfest (Kassel), Lunchmeat (Prague), Fumetto (Lucerne), Plums (Moscow), Electro-Mechanica (St. Petersburg), Gogbot 08+ 12 (Enschede), RECmadrid (Madrid), Media Art Biennale WRO 07+09+11+13 (Wroclaw),, Dark Fiber (London), MUV (Florence), The Great Escape (Breda), Simultan Festival (Timosoara), Kontra-Musik Festival (Malmø), LEM (Barcelona), Forms of Hands 09+11 (Gladbeck), OpenZemos98 (Sevilla), International Videofestival 08+11 (Bochum), Trondheim Matchmaking, Avantgarde Festival (Schiphorst), 25fps (Zagreb), Cinesthesy (Paris), Scopitone (Nantes), RIAM (Marseille), Videoformes (Clermont-Ferrand), MADE Festivalen (Umea), electrochoc 11 + 13 (Bourgoin-Jailleu), Contrast (Metz) Meta.Morf (Trondheim) and many more. incite/ were awarded six times for their work: WRO07, 12th international media art biennale Wroclaw, Poland, May 07 - third prize (best performance) VAD Festival, Girona, Spain, October 07 - special prize 18th International Videofestival Bochum May08 - special mention --- WRO11, 14th international media art biennale Wroclaw, Poland, May 11 -festival award incite/
In 2012, incite/ was awarded twice:
- Visual Music Award, Frankfurt, third price in the Visual Music Live Contest for the piece "fire".
- Qwartz Award in the Qwartz dance floor category for their track "glass".
2014:
Visual Music Award, Frankfurt, first prize in the Visual Music Live Contest for the piece "up&down"
labels: hands, electroton
You're very welcome to like our FB page:
Related RSS Feeds